Are you ready to take your events to the next level?

Let us introduce you to:
ILLUSIONIST & MENTALIST
MATIAS LETELIER
We Guarantee His Charming Accent Along With His Unique Blend Of Top-Notch Magic, Mentalism, Clean Comedy, Pick Pocketing, High Energy, And Lots Of Audience Participation Will Make Your Next Event Fun, Amazing and Memorable!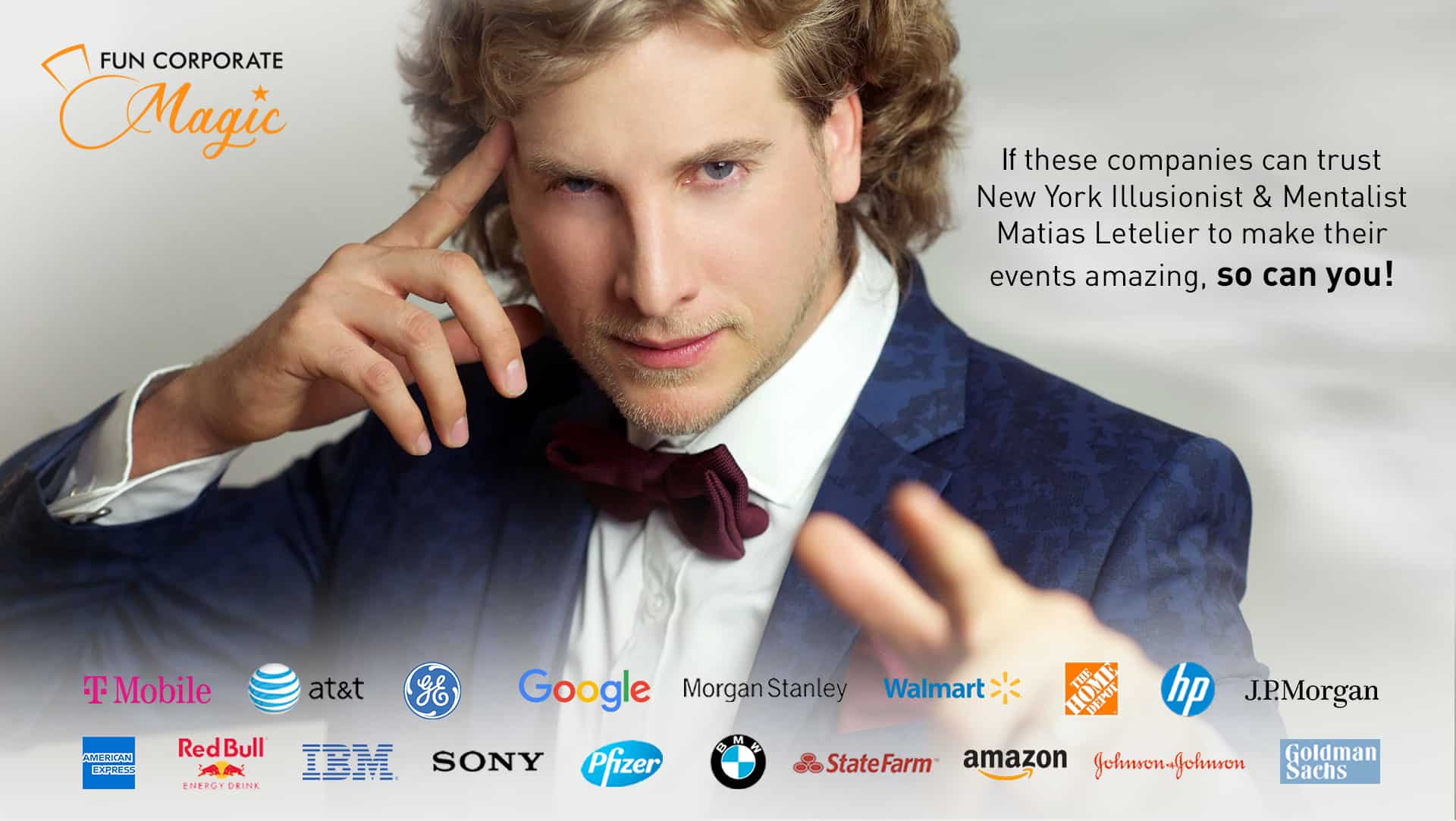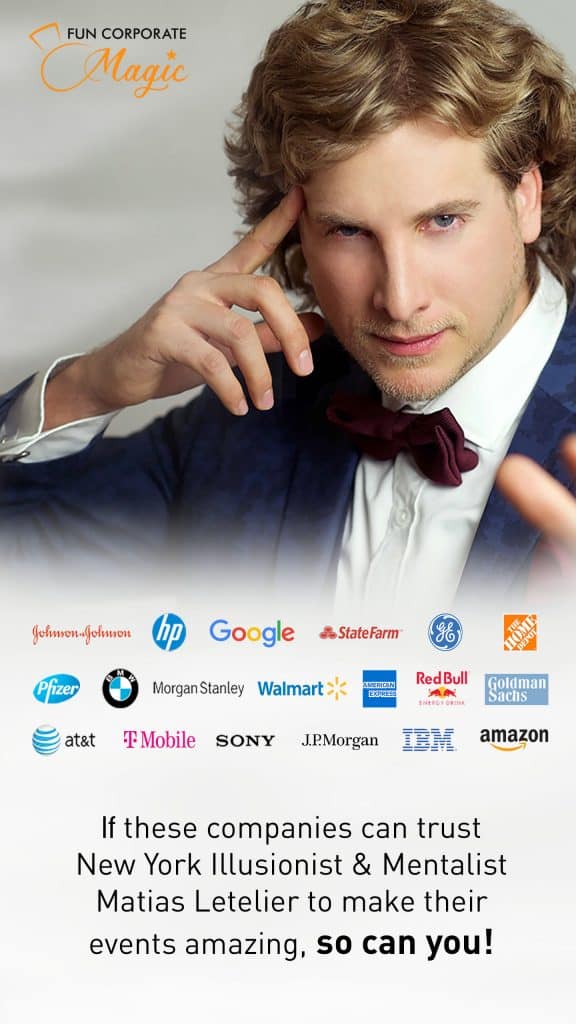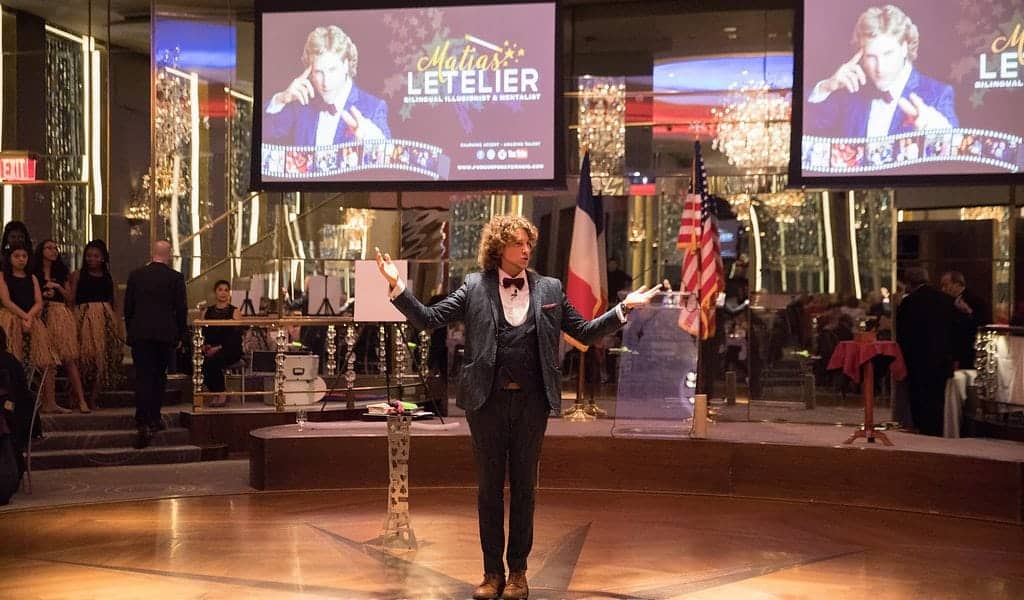 Why working with Illusionist & Mentalist Matias Letelier?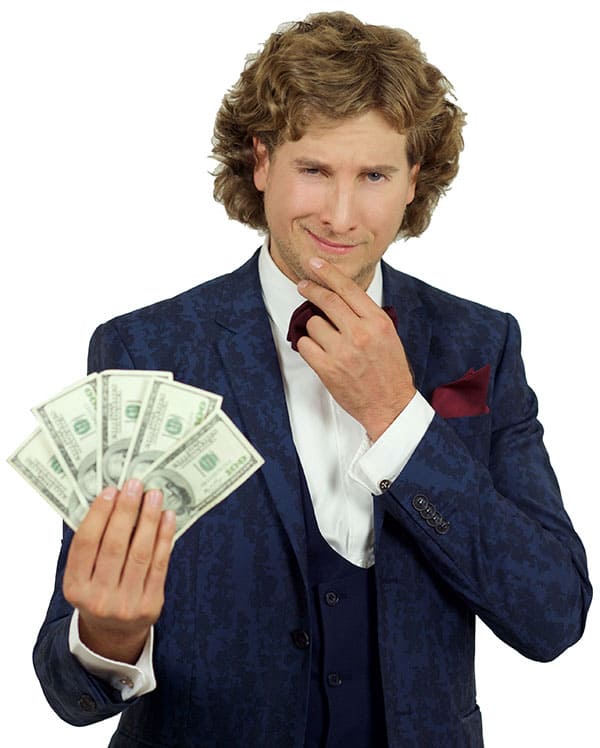 Here is what
NOBODY ELSE
WOULD TELL YOU
* Matias will keep your guests engaged & entertained, making their event fun, exciting, memorable
** He will help you MAKE TONS OF MONEY
*** INCREASE CLIENT SATISFACTION
**** KEEP YOUR BUSINESS GROWING
***** He will handle YOUR BUSINESS CARDS
****** And most importantly, HE WILL MAKE YOU LOOK GOOD!
Matias, this is exactly what I'm looking for my clients! How much is it?
Let us help you make your upcoming event fun, exciting, and memorable with a performance that will have everybody buzzing about it while you get the credits for it!
Please use the form bellow to inquire about a specific date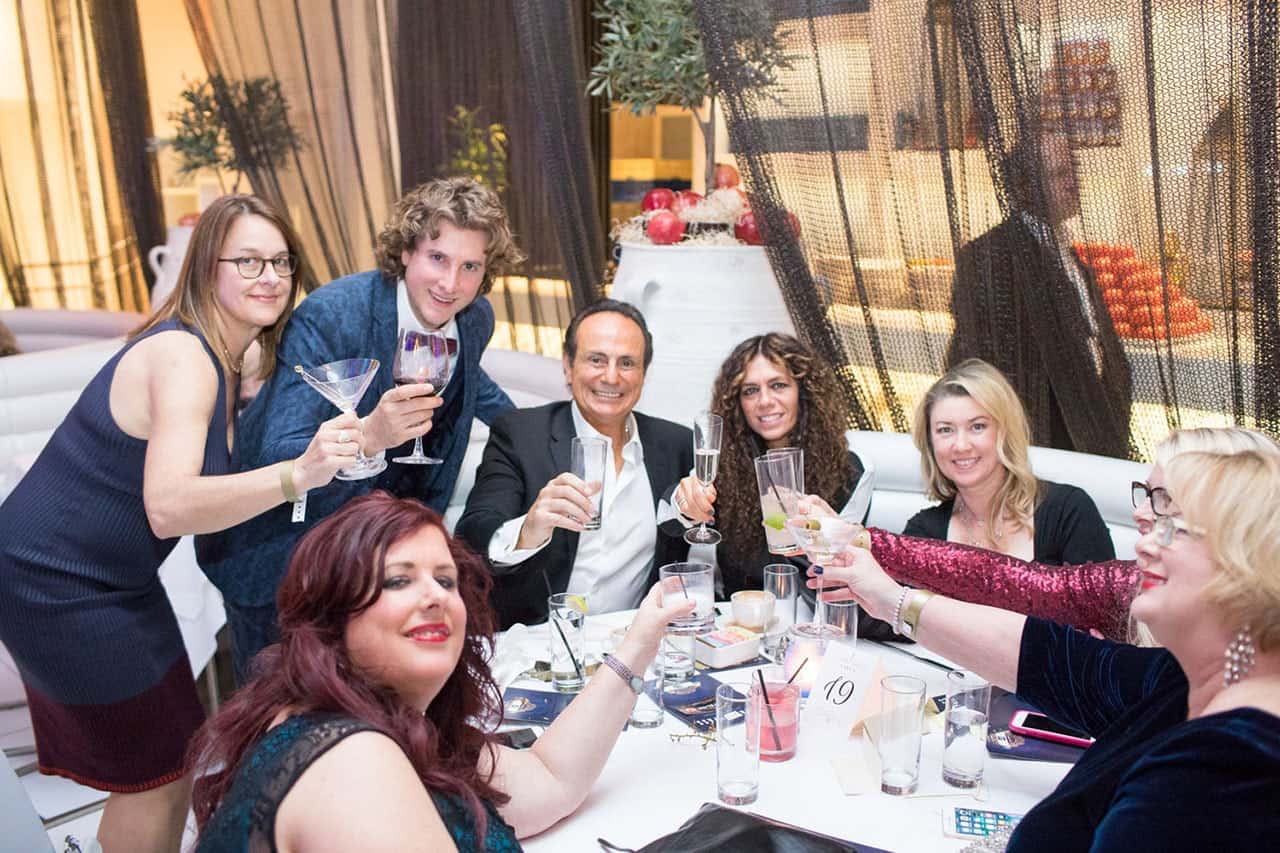 And just in case, here are a few more!