Fun Corporate Magic Presents:
Magician Matias Letelier
The New Hottest Corporate Magician
for Products Activations in New York!
We Guarantee His Charming Accent Along With His Unique Blend Of Top-Notch Magic, Mentalism, Clean Comedy, Pick Pocketing, High Energy, And Lots Of Audience Participation Will Make Your Next Product Activation Fun, Amazing and Memorable, Or You'll Get The Show FREE And We'll Donate $100 To Your Favorite Charity Just For Wasting Your Time!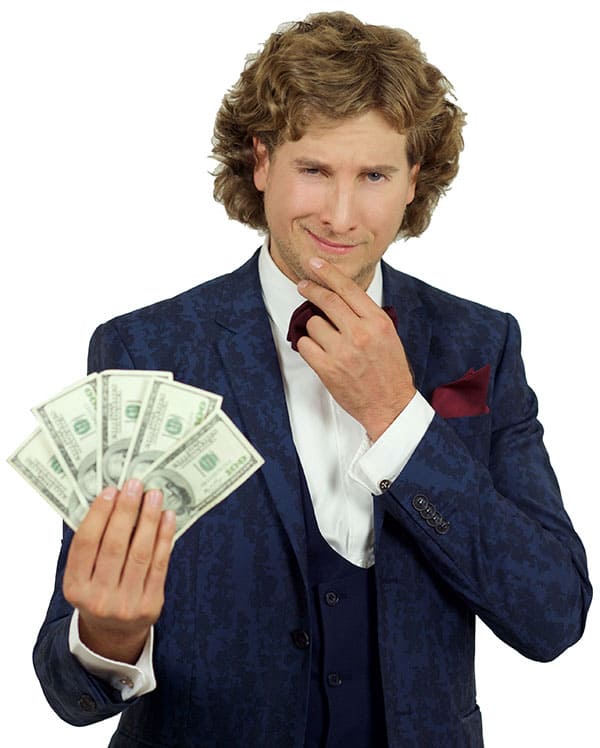 Thank you for your interest in Matias' Product activation. We call him the Product Activation Specialist because he knows how to attract people to your booth and turning them into prospective clients with his magic! Many times throughout the year Matias helps many companies launch their new products or open a new store, making them fun, entertaining and exciting. The best program for event such as yours, is a unique unique-product-experience where Matias designs an exclusive routine that showcases your products with a touch of magic that will have everybody laughing, entertained, amused and amazed. Everybody will be involved with the magic surrounding your products. Just imagine your guests' faces when Matias presents your products and all the excitement he will generate about your products.
 We know how stressful it can be to plan your event. You want your guests to have a fun and memorable event…..and all while staying within a budget.
"Customers and clients really gave great feedback on Matias. He was engaging, funny, and gave wow moments to his audience. Will highly recommend him for corporate events and will use him in any of my upcoming future corporate events. Good job Matias!"
"Matias entertained us at a work party on Friday. He was fantastic! He's been the topic of conversation at work today. Our colleagues who didn't go to the party missed a great time. I would recommend him for your next gathering large or small!"
"Thank you, Matias! Looks like everyone enjoyed you very much! I did get a lot of good responses from everyone! Thank you! We will definitely work with you again for future events!"
Matias is not just another typical American magician
Are you ready to learn Matias' secret about
how he can help you make your product launch a complete succes?
What is a Corporate Magician?
Would you agree that Matias' job as a Corporate Magician
is only to entertain your guests?
His job is NOT ONLY to entertain your guests!
At a Trade-Show or Client Event
His job is:
→ to Attract, Retain, and Convert
attendees into PROSPECTIVE CLIENTS
At a Product Activation
His job is:
→ To create a unique client-product experience, focusing on the products/services key benefits
All of this while making you look good!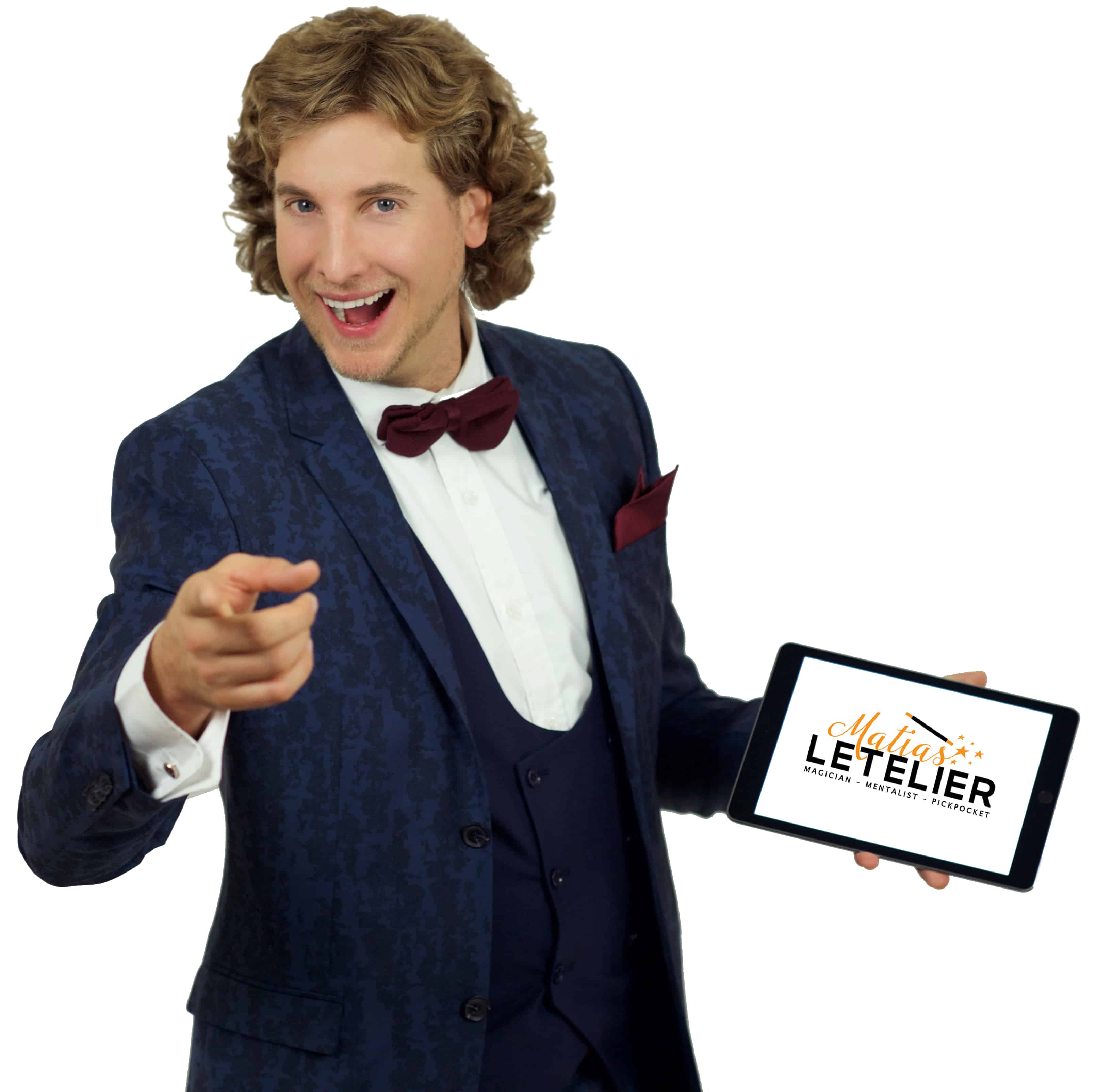 Remember, a regular magic show is a cost…
And Marketing Magic is an Investment
So Matias, What Makes You A Corporate Magician?
Unlike regular magic, corporate magic focuses on the product-client relationship, creating a unique product experience for your clients. We create a costume routine that showcase your products or services key benefits in a way that will make it easy for your clients to remember it. We keep your guests engaged and entertained with tricks that are related to your company, your products and your services. The most important factor is that corporate magic is not about the magician. It is all about you, your clients/guests and your product or services. And in order to achieve this, there are three elements that make it possible: the TALENT/SKILLS, the KNOWLEDGE and the PERSONA.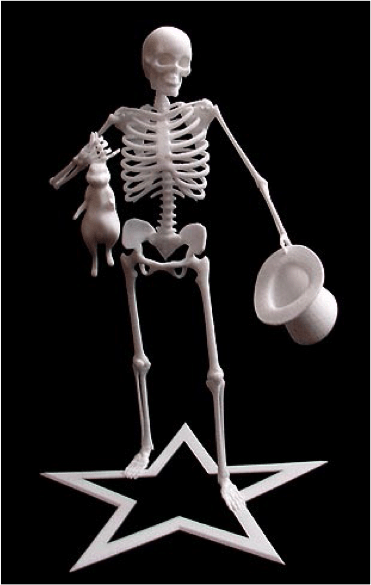 TALENT/SKILLS
What You Do / Magic
First, you must be an expert at what you do. And Matia has an extensive knowledge about magic, the art of performing magic and excellent communication and presentation skills.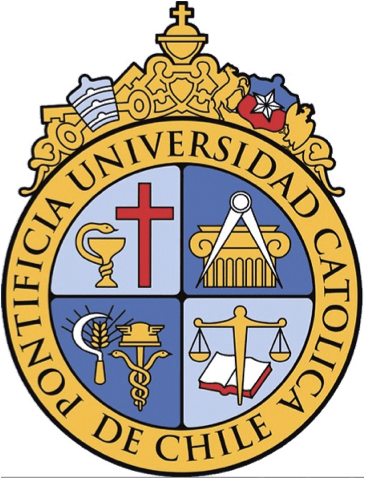 KNOWLEDGE
Business Degree
+ MBA in Marketing
Second, you must understand the business world, how marketing works. Along with his Business Degree and MBA in Marketing, Matias has studies in promotional magic, corporate magic, and marketing magic which allows him to mix business with magic, focusing on the client's specific needs.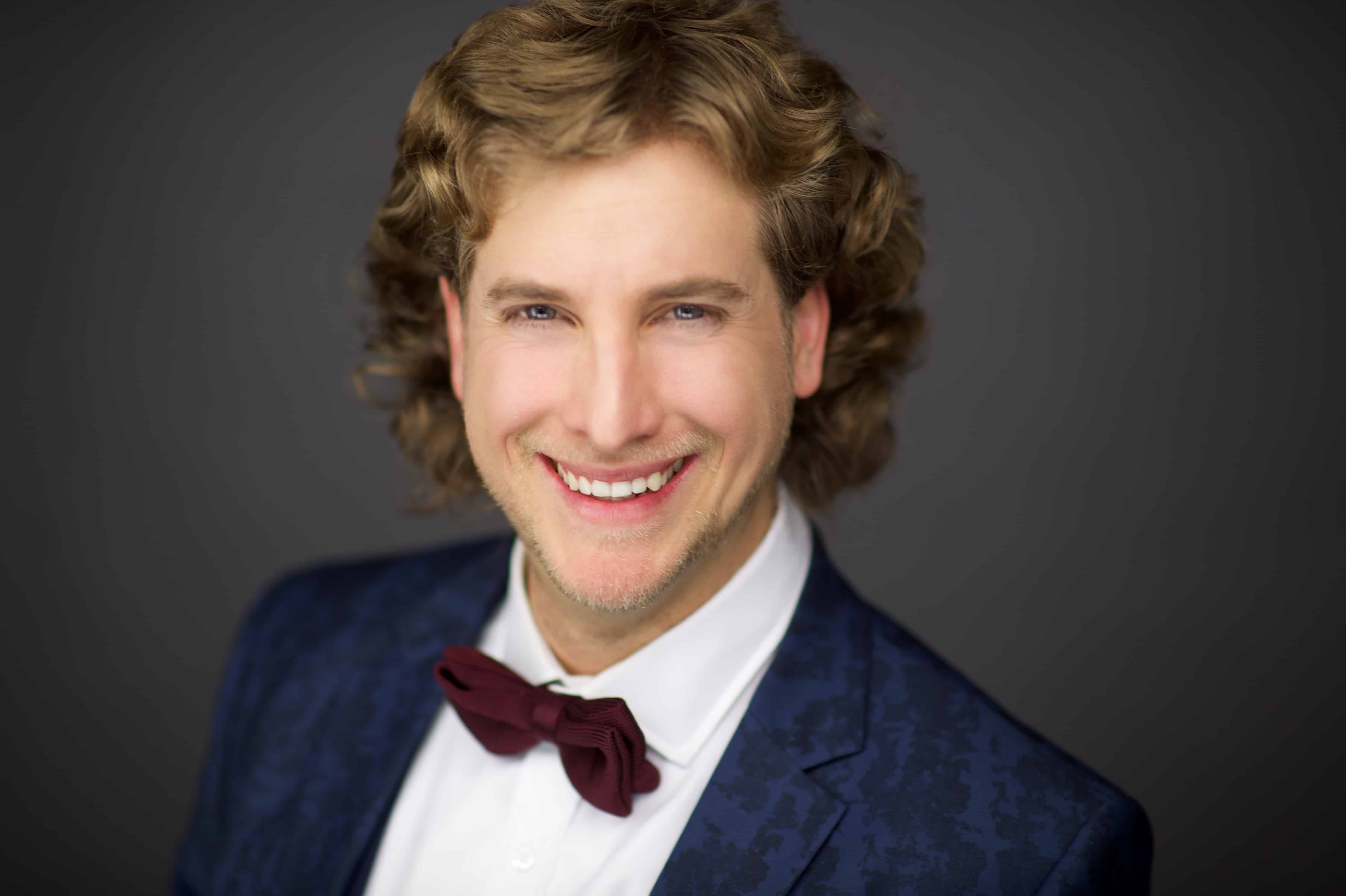 THE WAY YOU DO IT
The Persona
Third, your clients and guests are going to love his charming accent along with his talents; and his personality makes people like the way he approaches them. People constantly say he is friendly, personable and engaging.
With all of the above, Matias will not only going to fulfill your needs, he is going to go far and beyond your expectations to make sure your clients and guests have an unforgettable experience that will have them talking about you, and your products and services for years to come.
10 STEPS TO SUCCESS STRATEGY
Every successful program has a formula. And our program is not the exception. We came up with this 10 steps to success to guarantee our clients that we will deliver what was promised: create a unique client-product experience that is interactive, fun and memorable; and attract people to your booth/store.
1. Creative Brief
The process starts with the first meeting in which we collect as many information about your company, your products and services key benefits, who is your target audience, what are your marketing goals, etc.
This sets the guidelines for the following step.
2. Tricks Development Pt.1 – Ideas
With all the information we gathered above, we think in 15-20 possible ideas that will showcase your products in a fun and engaging way, while communicating the key benefits.
3. Tricks Selection
This is the part where the company will select those ideas that they found more attractive, interesting, doable. Budget, venue requirements and timing will be the keys to determine which ideas will be developed in the next step.
4. Tricks Development Pt.2 – Scripting
Once we have the ideas, we start working on the script. We carefully script each trick to make sure we are communicating the products and services key benefits, while keeping it fun, entertaining and engaging.
5. Tricks Presentation to Marketing and Product Managers
So the first draft is ready and it's time for their first evaluation. This is where we tweak the script for possible technicalities and improve wording. Then we are ready to work on the presentation.
6. Routine Rehearsals
We take around 1-2 weeks to rehearse the tricks, sometime more depending on the complexity of the illusions. This guarantees our clients that we will talk about the products and services as if we were a part of the company.
7. Trick Presentation o Marketing Team, Product Managers and Board of Directors
The final presentation is ready and it's time to see it live. We use the marketing team and products managers as our test-drive. Sometimes we present this to the Board of Directors, pretending they are the prospective clients.
8. Final adjustments
We strive for perfection and at this time we encourage final adjustments if they are needed.
9. Day of the Event
It's showtime! We will take over the booth or event; educate the sales force to make sure everybody knows what we are doing and to maximize exposure.
10. Post Show Evaluation
We believe that the only way of getting better is by analyzing the outcome of our efforts and if there is any room for improvement. We want to make sure our client's ROI is positive and that this experience turned int more quality leads, better contracts, and, of course, future work together.
Matias is amazing tying your corporate message in with fun magic. He attracted many people to my booth at Trade Brooklyn but more importantly communicated the value of my products and services in a meaningful way. I received many more requests for information and follow-up meetings than from previous trade shows and I attribute that mostly to having Fun Corporate Magic at my booth.
I highly recommend Fun Corporate Magic for corporate brand building events.
We all enjoyed your marvelous talents and the productive efforts in helping us sell our great products. You are so much fun and I wish you could be here every day at the office so we can enjoy magic all the time. Thanks again for everything! It was a pleasure to work with you, meet you and enjoy your talents.
Create atmosphere
Focus on VCP's story
Introduce VC Rich
Associate VP = hip, cool, chic
Kept people talking about VC
Increased product awareness
Made it easy to remember
Made VC Top of Mind
"Matias was great! Very personable and would definitely recommend! "
"Matias, thank you for helping us entertain our clients. Everybody enjoyed your show. Thank you for a great night!"
"Matias was wonderful. His magic was excited and engaged. it was a perfect addition to our event. "
"Matias was very professional and IMPRESSIVE! His show blew many people away and he had quite a following- he really had the crowd going! The event was hosted by Harvard graduate students. Everyone was very impressed with the performance and we look forward to working with Matias again in the future."
"Chelsea Square Apartments celebrates every year with a summer BBQ. We brought Magician Matias back for a second time. The residents are mostly Latino. Old and young alike marvel at his magic. He is able to approach the most distant and bring them in. His mix of English and Spanish seals the deal! Highly recommended!"
"He was great, professional and a pleasure to be around. Thanks "
Matias, this is exactly what I'm looking for!
How much is it?
We offer three possibilities:
INFOTAINER SHOW
This is a 10-12 min routine that entertains the audience while delivering your product's key points and major benefits. In other words, we create custom tricks to help you deliver your marketing messages to your target audience with the powerful tool of magic.
During the trade show we will do magic to attract people, and once we have a nice group we will perform the special routine several times during the day to guarantee maximum exposure of your company and products. We will also share some techniques and ideas with you that will allow you to generate a massive data base of prospective clients so you can contact them the day after the trade show.
INVESTMENT: 
Script Design $ 3,000 (Including creative brief, meetings, script development – aprox 20-40 hours)
First day at the event $3,490
Additional days $2,490/day
+ travel/lodging expenses for shows outside NY tri-state area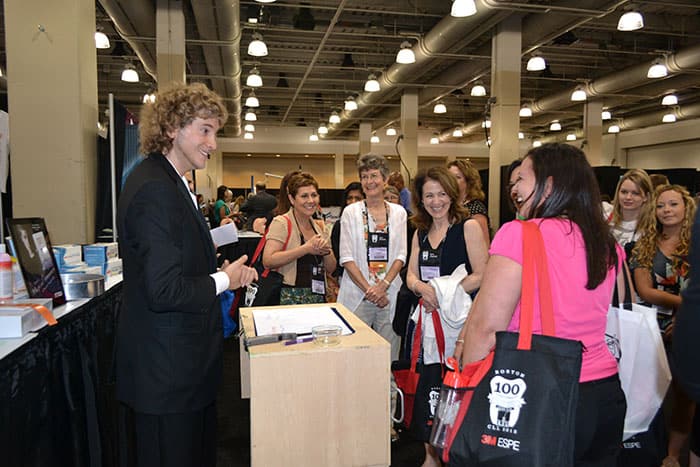 THE WIZARD'S DECK
This is a powerful tool. Just imagine you show your prospective clients four miracles with a special deck of cards: The Wizard's Deck. This deck has been customized with your logo and a marketing message or your product's key points. Here is how it works:
We will perform four tricks that have been carefully scripted to include your products key points, marketing message and selling points.
After the presentation we will invite all the people to take one of these decks with them.
However, in order to access the instructions on how to do the tricks they will need to go to a specific website (i.e. yourcompanyproduct.com) where they will receive all the instructions upon signing up with their contact information
Then they will receive the instructions and video tutorials on how to do the tricks and fool their friends and family.
Think about it. We create excitement around this deck and everybody gets a deck. Then every time they play with it, they will be showing your company's name and logo to their peers at work, friends and family. You will gain tremendous exposure, and we will do everything for you.
Investment: 
Wizard's Deck $ 15/deck, minimum order 100 decks
Website design $ 450
First day at the event $3,490
Additional days $2,490/day
+ travel/lodging expenses for shows outside NY tri-state area
THE DATABASE TRICK
Many of our clients have problems generating a database of their potential clients. We have taking that load from you by creating a specific trick that will automatically generate a database for you. How do we do this? We created an interactive trick that will have all of your prospective clients using their phones in order to do the trick. This is a really fun trick, that will also give you access to a database with all of their emails, which you can later use to send them a thank you letter along with some of your products information.
"Fun! Thank you so much!"
"It was a fantastic show!"