, let us introduce you to:
Matias Letelier
The Hottest Corporate Illusionist & Mentalist 
for Product Activations and Product Launch!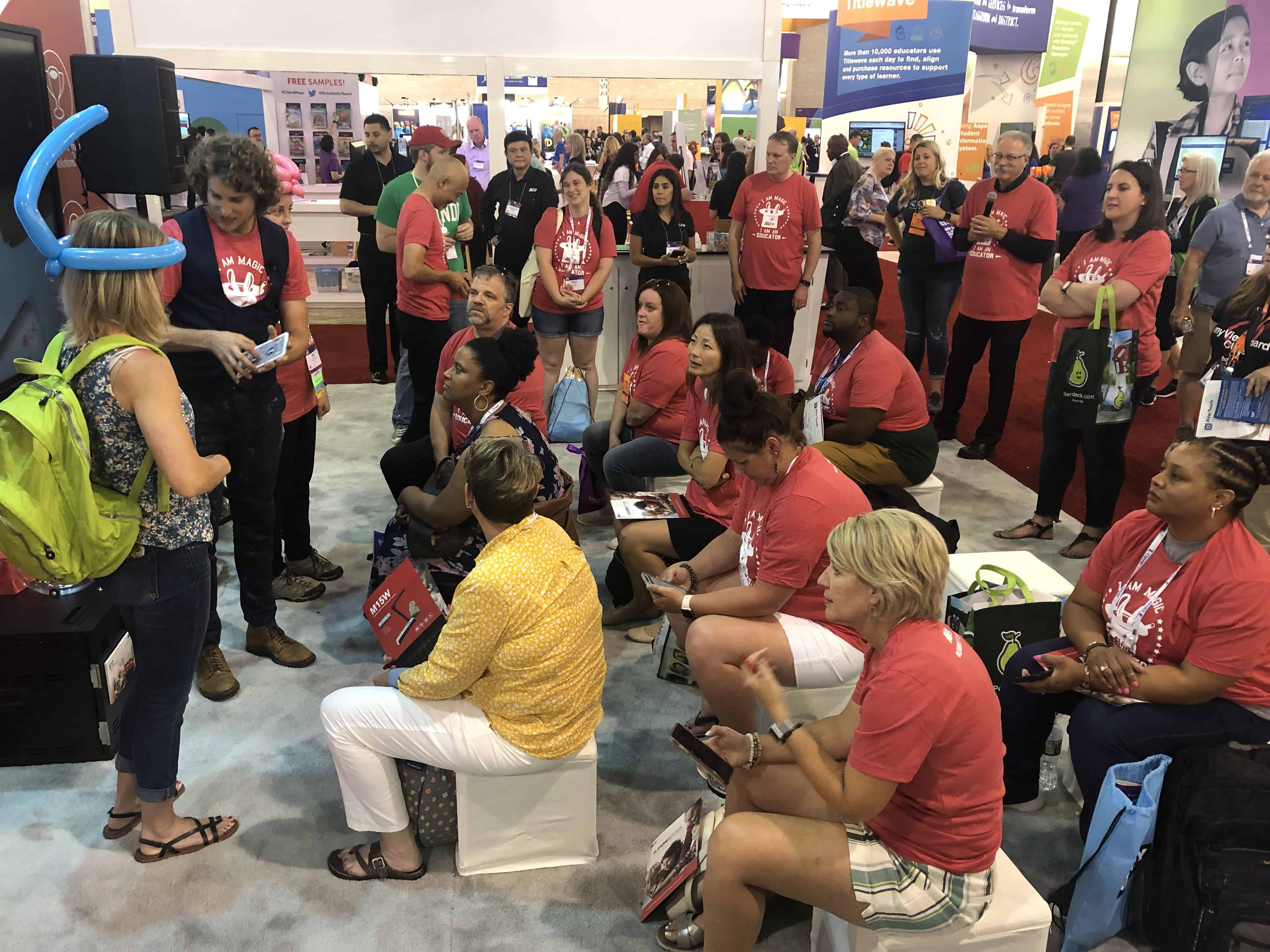 , We Guarantee Marketing And Business Knowledge Along With His Unique Blend Of Top Notch Magic, Mentalism And His Charming Accent Will Help You Showcase Your Products And Services To More Customers Than You Can Imagine, Making Your Next Product Activation A Complete Success. Or You'll Get The Show FREE And We'll Donate $100 To Your Favorite Charity Just For Wasting Your Time!
If these companies can trust New York Illusionist & Mentalist Matias Letelier to make their events amazing, so can you!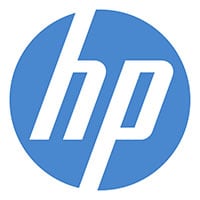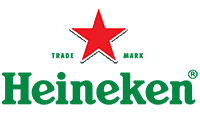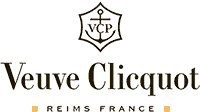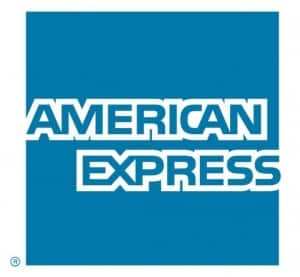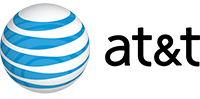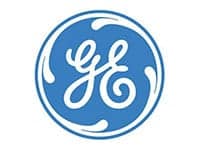 Hear what people say about Matias shows in New York and Manhattan!
"Matias was hired to assist with my bourbon brand's launch party which had a 1920's theme. He roamed the party and connected with guests while they mingled and tasted the bourbon. Everyone had a blast and really enjoyed his sleight of hand tricks. He also introduced the new bourbon to the crowd with a bit of shock and awe. He's great and I highly recommend him."
"Matias was so good! Everybody loved him and we can't wait to bring him back!"
"The show was absolutely amazing from beginning to end. Matias did an awesome job and made the whole night very memorable. This Holiday party was one of our favorites. We super appreciate the level of profession and can't wait to do it all again 🙂."
"Customers and clients really gave great feedback on Matias. He was engaging, funny, and gave wow moments to his audience. Will highly recommend him for corporate events and will use him in any of my upcoming future corporate events. Good job Matias!"
"Matias entertained us at a work party on Friday. He was fantastic! He's been the topic of conversation at work today. Our colleagues who didn't go to the party missed a great time. I would recommend him for your next gathering large or small!"
"Thank you, Matias! Looks like everyone enjoyed you very much! I did get a lot of good responses from everyone! Thank you! We will definitely work with you again for future events!"
Who is Illusionist & Mentalist Matias Letelier?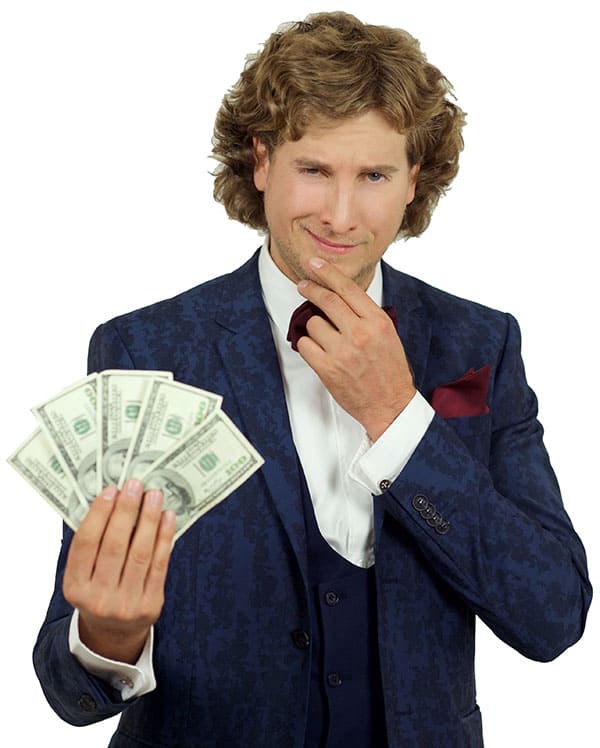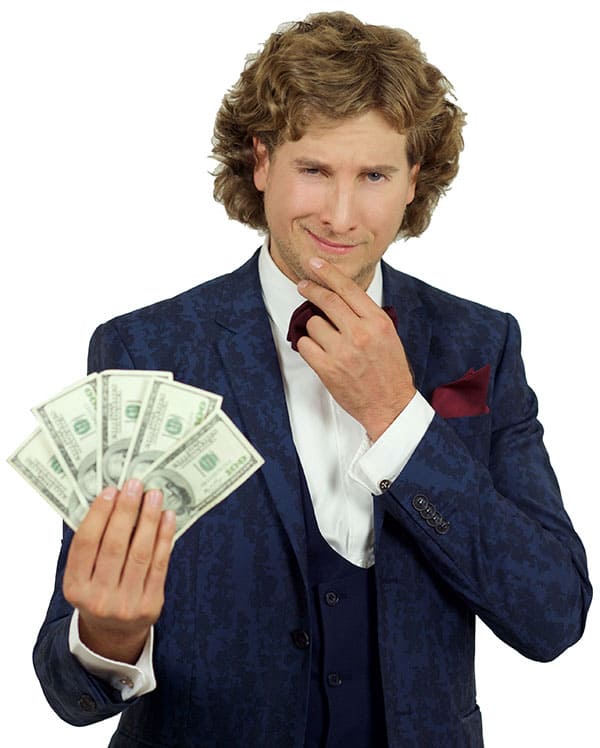 thank you for your interest in Matias' Product Activation Programs. We call him the Marketing Magician because he knows how to make your products appear in a fun and engaging way that will focus on their key benefits, converting guests into prospective clients! Each year Matias helps many companies make their products launch or stores open house fun, entertaining and exciting. He creates a unique-product-experience where he designs an exclusive routine that showcases your products with a touch of magic. Indeed, Matias will have everybody laughing, entertained, amused and amazed while sharing how good your brand and products are. Everybody will be involved with the magic surrounding your products. Just imagine your guests' faces when Matias makes your products magically appear, or when everybody remembers the key benefits because of one of his tricks, and all the excitement he will generate around your products. It will make people want to come and see what's all the buzz about!
we know how stressful it can be to plan your product activation. You want the attendants to learn about your products and services… right?
So Why Having A Corporate Magician?
Unlike regular magic, corporate magic focuses on the product-client relationship, creating a unique product experience for your guests. We create a costume routine that showcase your product's key benefits in a way that will make it easy for your clients to remember them. We keep your guests engaged and entertained with tricks that are related to your company, products and services. The most important factor is that corporate magic is not about the illusionist. It is all about you, your clients/guests and your products or services. And in order to achieve this, Matias uses three elements: the TALENT/SKILLS, the KNOWLEDGE and his PERSONA.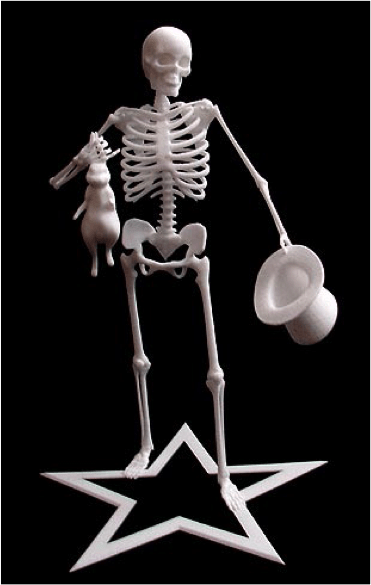 TALENT/SKILLS
What He Does / Magic
Matias is an expert Illusionist & Mentalist. And he has an extensive knowledge in magic, the art of performing magic, marketing magic, promotional magic, psychology in magic, and neuroscience in magic, along with excellent communication and presentation skills.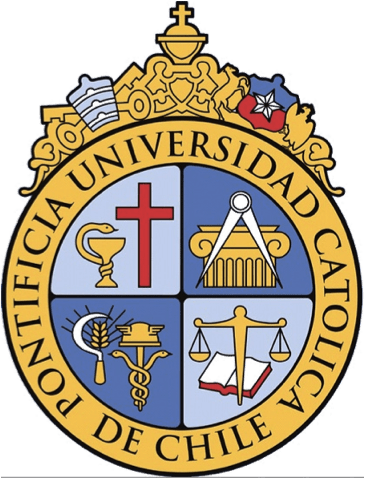 KNOWLEDGE
Business Degree
+ MBA in Marketing
Second, Matias understands the business world, how marketing works and what's important (ROI). Along with his Business Degree and MBA in Marketing, Matias has studied promotional magic, corporate magic, and marketing magic which allows him to mix business with magic, focusing on your specific needs and core concepts. He aligns your vision with his in order to achieve your marketing goals.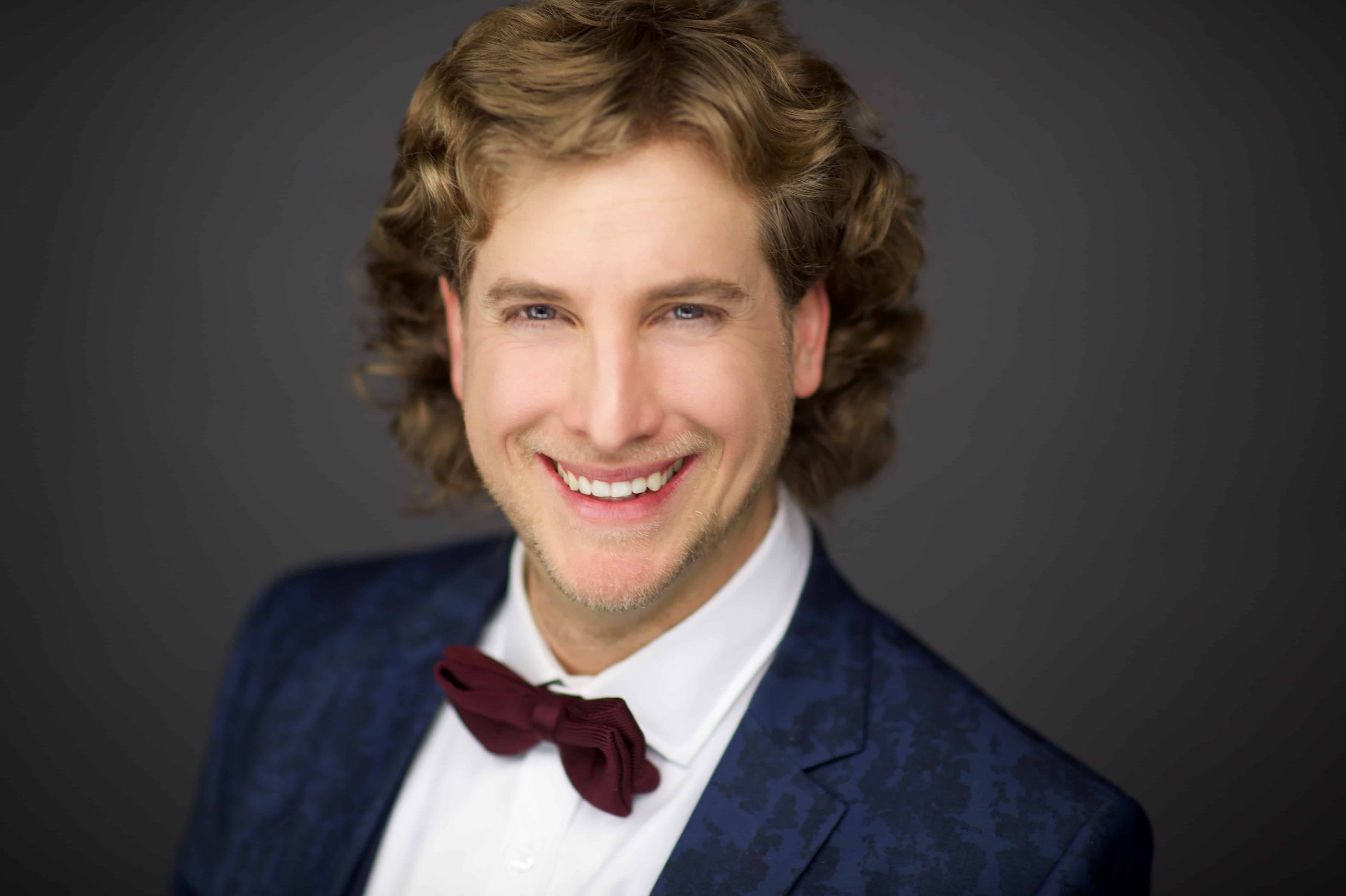 THE WAY YOU DO IT
The Persona
Third, your clients and guests are going to love Matias' charming accent; and his likable personality makes people feel good when he approaches them. People constantly say he is friendly, personable, engaging and passionate. And they feel and sense his energy creating an amazing good vibe around your products.
With all of the above, Matias will not only going to fulfill your needs and deliver, he is going to go far and beyond your expectations to make sure your clients and guests have an unforgettable experience that will have them talking about you, and your products or services for years to come, guaranteed!
Matias is not another American cheesy-entertainer
Are you ready to learn Matias' 10 secrets about how he can help you make your product launch a complete success?
10 STEPS TO SUCCESS & PREMIER USA CASE
Every successful program has a formula. And our program is not the exception. Matias came up with his 10 steps to success to guarantee he we will deliver what was promised: create a unique client-product experience that is interactive, fun and memorable; that will ATTRACT people to your booth; RETAIN them while they are being educated about your company, products and services; and CONVERT them into prospective clients and buyers.
1. Creative Brief
The process starts with the first meeting in which we collect as many information about your company, your products and services key benefits, who is your target audience, what are your marketing goals, etc.
This sets the guidelines for the following step.
2. Tricks Development Pt.1 – Ideas
With all the information we gathered above, we think in 15-20 possible ideas that will showcase your products in a fun and engaging way, while communicating the key benefits.
3. Tricks Selection
After presenting all the ideas, you will have to select those ideas that you find more attractive, interesting, doable.
Budget, venue requirements and timing will be the key-factors to determine which ideas will be developed in the next step.
4. Tricks Development Pt.2 – Scripting
Once we have the ideas, we start working on the script. We carefully script each routine to make sure we are communicating the products and services key benefits, while keeping it fun, entertaining and engaging.
5. Tricks Presentation to Marketing and Product Managers
The first draft is ready and it's time for the first evaluation. This is where we tweak the script for possible technicalities and improve wording. Then we are ready to work on the presentation.
6. Routine Rehearsals
We take a few weeks to rehearse the routines, sometime more depending on the complexity of the illusions. This guarantees our clients that we will talk about the products and services as if we were a part of the company. We become important players with one goal in mind: expose your company, products and services, to as many qualified people as possible.
7. Trick Presentation to Marketing Team, Product Managers and Board of Directors
The final presentation is ready and it's time to see it live. We use the marketing team and products managers as our test-drive. Sometimes we present this to the Board of Directors, pretending they are the prospective clients.
Here is the opportunity to see how everything will looks like the day of the event and correct any details.
8. Final adjustments
We strive for perfection and at this time we encourage final adjustments if they are needed.
9. Day of the Event
It's showtime! We will take over the booth or event; educate the sales force to make sure everybody knows what we are doing and to maximize exposure. We want your ROI to be the highest possible. We want to generate good and solid leads. Qualified clients and give your products and services information to the clients.
10. Post Show Evaluation
We believe that the only way of getting better is by analyzing the outcome of our efforts and if there is any room for improvement. We want to make sure our client's ROI is the highest possible and that this experience turned int more quality leads, better contracts, and, of course, future work together.

AVer Information Inc., was showcasing their products at the International Society for Technology in Education (ISTE 2019). This is a conference attended by thousands of educators from all over the world.
The Challenge
The attendees had limited amount of time, and AVer wanted to make sure they were stoping at their booth to learn more about their products, specially during the 4 daily product presentations.
The Result
Matias used his skills not only to showcase their products, but also to attract, retain and convert attendees into prospective clients. One of the favorite parts was when he pickpocketed the guests, and then reminded them that the show was about to start. People were excited because they were not only learning from AVer, but they were having a blast at a conference where there was just too much information.
This type of excitement is what makes Matias' presentation a great addition to companies participating at trade shows. Take a look at some of the photos to see the type of crowd Matias was able to pull in!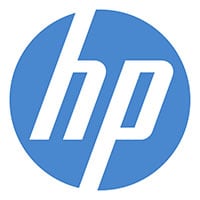 dHP was launching their new line of top-notch and ultra secure printers in their "office of the future" client event. 
The Challenge
They wanted to reinforce the concept of having a secure office where no cyber attacks can damage the integrity of the company and their employees. Matias job was to pickpocket the guests to show them we never know when a security breach can happen, but with hp they have nothing to worried about. 
The Result
Matias pickpocketed EVERYTHING from watches, vapes, cellphones, name badges and more. Everyone was full of excitement and learning how important is to be prepared for the attacks. The event was a complete success.

CAPITAL ONE wanted to create a fun lunch hour for all the employees, boosting their energy when they most needed it.
The Challenge
Employees where coming in groups of 5-10 at a time, and sometimes they had to wait in line for a few minutes before they could order their food. Capital One wanted to make this wait-time fun and entertaining.
The Result
We brought Matias' Close-up Magic, Mentalism & Pickpocket. He brought lot of energy and fun to the lunch time. Some of the tricks were related to Capital One product, finance, risk and more. Watch the video to see some of the audience reactions. 
AT&T were doing a new store grand opening in Seattle and the heart of San Francisco. The San Francisco Store is the biggest store in the west coast.
The Challenge
AT&T wanted to create store awareness, making sure people stop by the store, leave their contact information, post on their social media, and purchase some accessories for their phones. We partnered with MAC Presentsand brought a team of 4 magicians that performed some iPad and tech magic. The tricks were related to the store and their new products including the new Samsung Galaxy.
The Result
Guests not only enjoyed the iPad magic and all the technological tricks, they also posted on their social media. After that they received a special trick in which they received a promotional discount for any product purchased in the store.
One of the best part of this experience was the iPad magic, which has become one of our client's top choices when booking us for their client's events.

DISNEY wanted to add a little magic touch to the first screening of Freaky Friday. 
They invited Matias to bring that "freaky" moment and get the guests excited before the movie began. 

The Result
Matias brought a series of tricks related to the movie and he even pickpocketed many guests with the message "you'll never know what could happen to you". Many celebrities and movie stars enjoyed Matias talents and were talking about it.
In addition, Matias made the guests post fun photos in their social media with the event's hashtag, helping spread the word about the movie.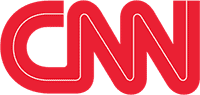 CNN wanted to create a fun segment LIVE TV. They were reading a 400 page document and they needed someone to boos the energies at the middle of it.
The Challenge
The reader couldn't stop reading and we had to keep the viewers engaged and entertained. So we decided to play some interactive tricks with the online audience, that were aligned with what the reader was reading.
The Result
Viewers started commenting about the tricks, keeping the excitement about the reading, making more fun to watch and stayed tune. 
WeWork was launching their two new office spaces in Philadelphia, PA. They wanted to create some excitement so people could book appointments to see the new venues. 
The Challenge
Many of their target audience was rushing to work, meetings, and lunch. So we needed to create a time stop and breaker. We decided to do street magic with a message, were people saw some quick and high impact tricks that will relate to the new WeWork office space. 
The Result
Many people signed up for the tours and were posting photos about the experience on their social media (instagram, twitter, facebook, etc.).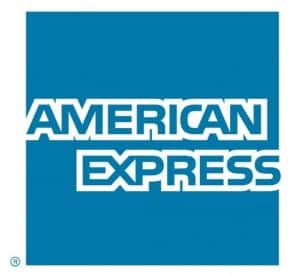 AMEX invited all of their VIP clients to a Harry Potter avant premiere. To create a little more excitement, they asked Matias to come and perform for them while they were waiting in line.
The Challenge
The clients were getting impatient to enter to the cinema, grab their popcorn and drinks. So Matias came to the line to do some fun tricks with their credit cards, and other elements.
The Result
The guests didn't care about the waiting and it seemed there was no waiting at all. Everybody was smiling and laughing and we provided an additional excitement before the movie began.

J.P.Morgan was opening a new space for the employees to eat, relax and enjoy some time with other co-workers.
The Challenge
They wanted to show their employees how important they are for the company. 
The Result
We brought Matias' Close-up Magic, Mentalism & Pickpocket to help boost the energies. Matias performed some tricks related to J.P.Morgan, in addition to security, risk management, financial abundance, and more. Take a look at some of the employee's reactions.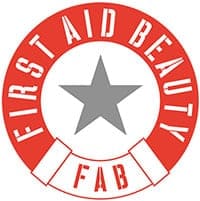 First Aid Beauty was launching their new product with the concept "lighter than air". They invited the most popular social media influencers to an exclusive event on a New York rooftop. 
The Challenge
They wanted the social media influencers to create content on their social media accounts so more people can be interested in their products. To do this, we created a full routine that talked about "light" and magic. We made a table float, some products magically appear, and we event reveal the inner thoughts of the guests... which of course were related to First Aid Beauty!
The Result
The guests were creating social media content including post and insta stories along with live videos that mentioned the magical experience and the product. 

JOICO wanted to launch their new line "Defy Damage" to several social media influencers.
The Challenge
JOICO wanted to have the social media influencers talk about their new products in their social media, and to share the key benefits of their new product line Defy damage. 
Matias came up with the great idea of making the new line appear after the guests named what is it what they were looking in their hair products. After writing them on a piece of paper, he "cooked" the perfect product that combined all of their requests. That's how Matias made the new line of products magically appear for the delight of the guests. In addition, he made a table float to represent how smooth and light your hair feels after applying the product.
The Result
All the social media influencers posted photos and videos of the performance in their instastories, which got to millions of followers. Just watch some of the clips. 
Now we are working on bringing this experience to San Francisco and other top cities around the USA.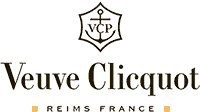 Veuve Clicquot was launching their new brand Veuve Clicquot Rich, the sweetest champagne in the market.
The Challenge
The guests were at the beach, in their swimsuits. So Matias changed his outfit to match Veuve Clicquot's brand image.
The Result
We helped create an exclusive five sense experience around VC-Rich where guests tried not only the champagne, but also learned from its history, their key benefits, different ways you can drink the champagne and a few hot tips.
We brought this successful experience to the Hamptons, Montauk, Long Beach and Boston.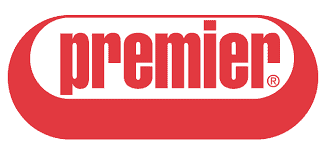 Premier USA wanted to promote their prophy paste with the ACP Technology (Amorphous Calcium Phosphate) at a hygienist convention, along with their scalers and other products.
The Challenge
How can you showcase a product that you can't test, that claims it will help remove the stains from your teeth? This was the challenge and we created an experience in which attendees to the trade show would come to the table to experiment what the ACP formula would do with their teeth. They put their hands in a big molar and the stains (tea leaves) stock to their hands (see photo). 
The Result
We were the main attraction at the trade show and everybody was talking about abra Kadabra Premiere or ACP, the special component that acts like magic helping remove the stain from your teeth.
Matias is amazing tying your corporate message in with fun magic. He attracted many people to my booth at Trade Brooklyn but more importantly communicated the value of my products and services in a meaningful way. I received many more requests for information and follow-up meetings than from previous trade shows and I attribute that mostly to having Fun Corporate Magic at my booth.
I highly recommend Fun Corporate Magic for corporate brand building events.
Matias, this is exactly what I'm looking for our product activation!
How much is it?
"Fun! Thank you so much!"
"It was a fantastic show!"
, Ready to make your product launch a complete success?
Complete the form below
If these companies can trust
New York Illusionist & Mentalist Matias Letelier
to make their events amazing, so can you!