, let us introduce you to:
Matias Letelier
The Hottest Corporate Illusionist & Mentalist
for Trade Shows and Conventions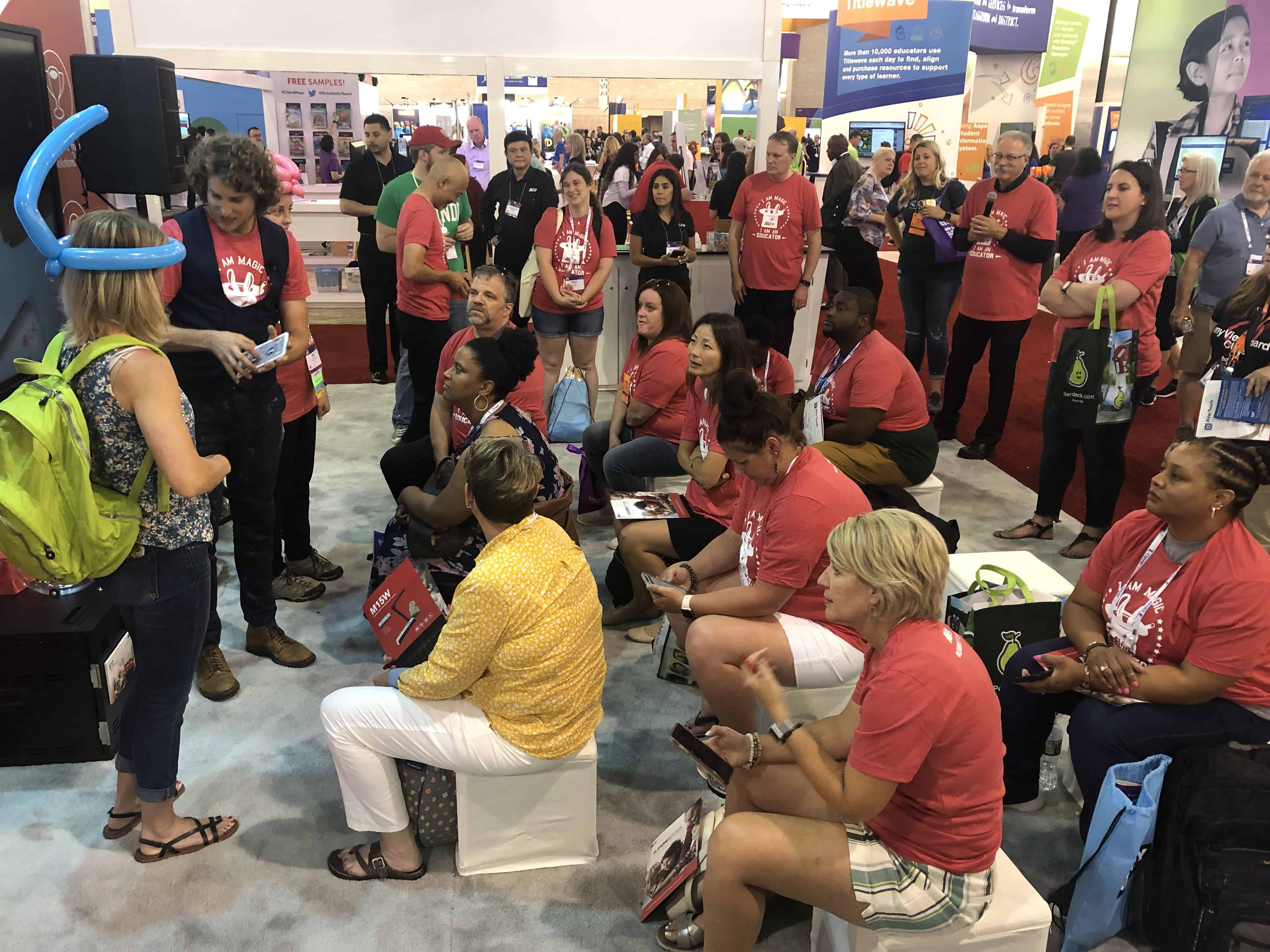 , We Guarantee His Charming Accent Along With His Unique Blend Of Top-Notch Magic, Mentalism, Clean Comedy, Pick Pocketing, High Energy, And Lots Of Audience Participation Will Help You Attract, Retain And Convert More Attendees Into Prospective Clients At Your Upcoming Trade Show, Or You'll Get The Show FREE And We'll Donate $100 To Your Favorite Charity Just For Wasting Your Time!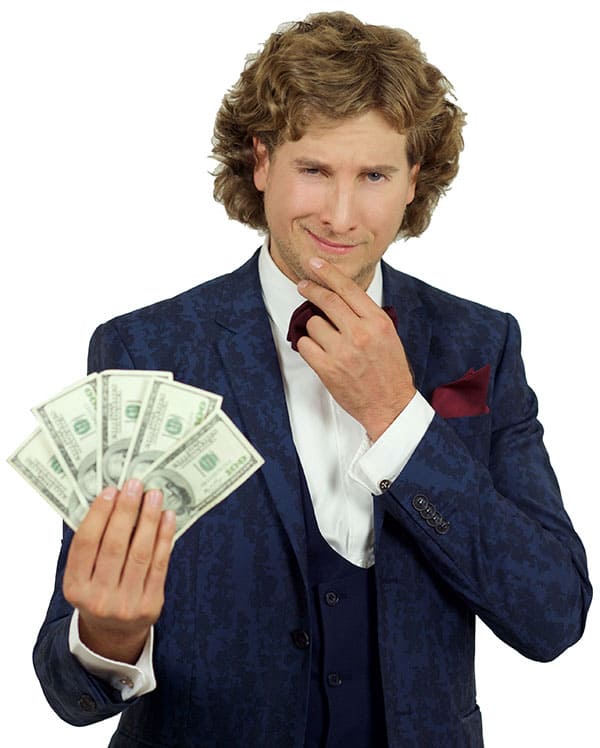 Thank you   you for your interest in Matias' Trade Show Programs. We call him the Trade Show Specialist because he knows how to attract and retain people to your booth, converting them into prospective clients! Many times throughout the year Matias helps companies like yours bring people to their booths at trade shows, making the booth fun, entertaining and exciting. The best program for event such as yours, is a unique-product-experience where Matias designs an exclusive routine that showcases your products/services with a touch of magic that will have everybody laughing, entertained, amused and amazed, along with talking about how good your products or services are. Everybody will be involved with the magic surrounding your products. Just imagine your guests' faces when Matias presents your products with magic and all the excitement he will generate around your products. It will make people want to come and see what's all the buzz about!
  we know how stressful it can be to plan your trade show. You want people to come to your booth and learn from your products and services, right?
If these companies can trust New York Illusionist & Mentalist Matias Letelier to make their events amazing, so can you!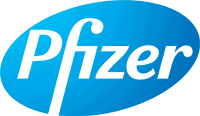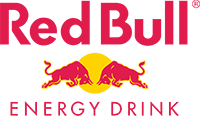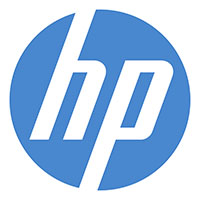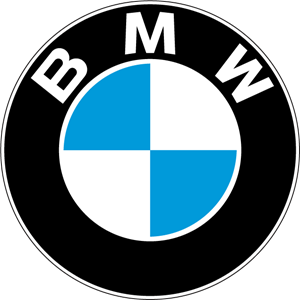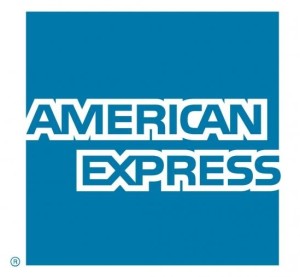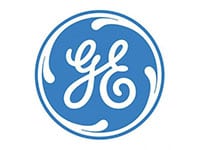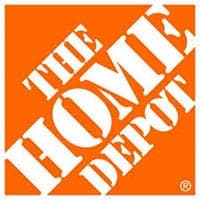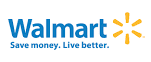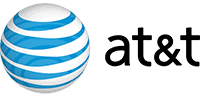 Click here to see the full list of clients
"To the greatest Magician and Entertainer @ ISTE 2019 Matias, I truly enjoy your showmanship @ the show, but more importantly I appreciate your great personality, professionalism and hard work with us at the show. Thank you for being part of our special team, thank you for your great contribution. Bravo!"
We all enjoyed your marvelous talents and the productive efforts in helping us sell our great products. You are so much fun and I wish you could be here every day at the office so we can enjoy magic all the time. Thanks again for everything! It was a pleasure to work with you, meet you and enjoy your talents.
Matias is amazing tying your corporate message in with fun magic. He attracted many people to my booth at Trade Brooklyn but more importantly communicated the value of my products and services in a meaningful way. I received many more requests for information and follow-up meetings than from previous trade shows and I attribute that mostly to having Fun Corporate Magic at my booth.
I highly recommend Fun Corporate Magic for corporate brand building events.
Matias is not another American cheesy-entertainer
Are you ready to learn Matias' secret about
how he can help you make your  a complete success?
Remember, a regular magic show is a cost with no guarantees.
And Marketing Magic is an Investment with measurable success
So Matias, What Makes You A Corporate Magician?
Unlike regular magic, corporate magic focuses on the product-client relationship, creating a unique product experience for your clients. We create a custom routine that showcase your products or services key benefits in a way that will make it easy for your clients to remember it. We keep your guests engaged and entertained with tricks that are related to your company, your products and your services. The most important factor is that corporate magic is not about the illusionist. It is all about you, your clients/guests and your product or services. And in order to achieve this, there are three elements that make it possible: the TALENT/SKILLS, the KNOWLEDGE and the PERSONA.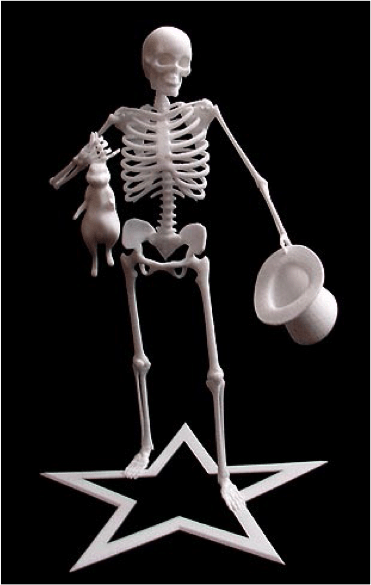 TALENT/SKILLS
What You Do / Magic
First, you must be an expert at what you do. And Matias has an extensive knowledge about magic, the art of performing magic and excellent communication and presentation skills.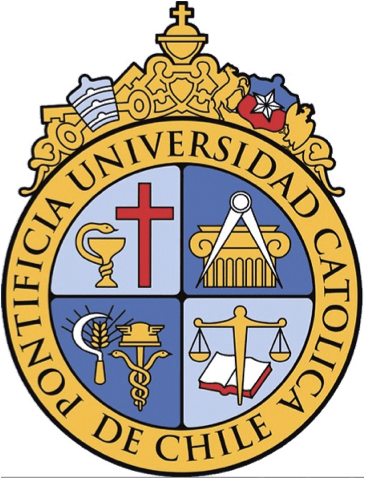 KNOWLEDGE
Business Degree
+ MBA in Marketing
Second, you must understand the business world, how marketing works and what's important (ROI). Along with his Business Degree and MBA in Marketing, Matias has studied promotional magic, corporate magic, and marketing magic which allows him to mix business with magic, focusing on your specific needs.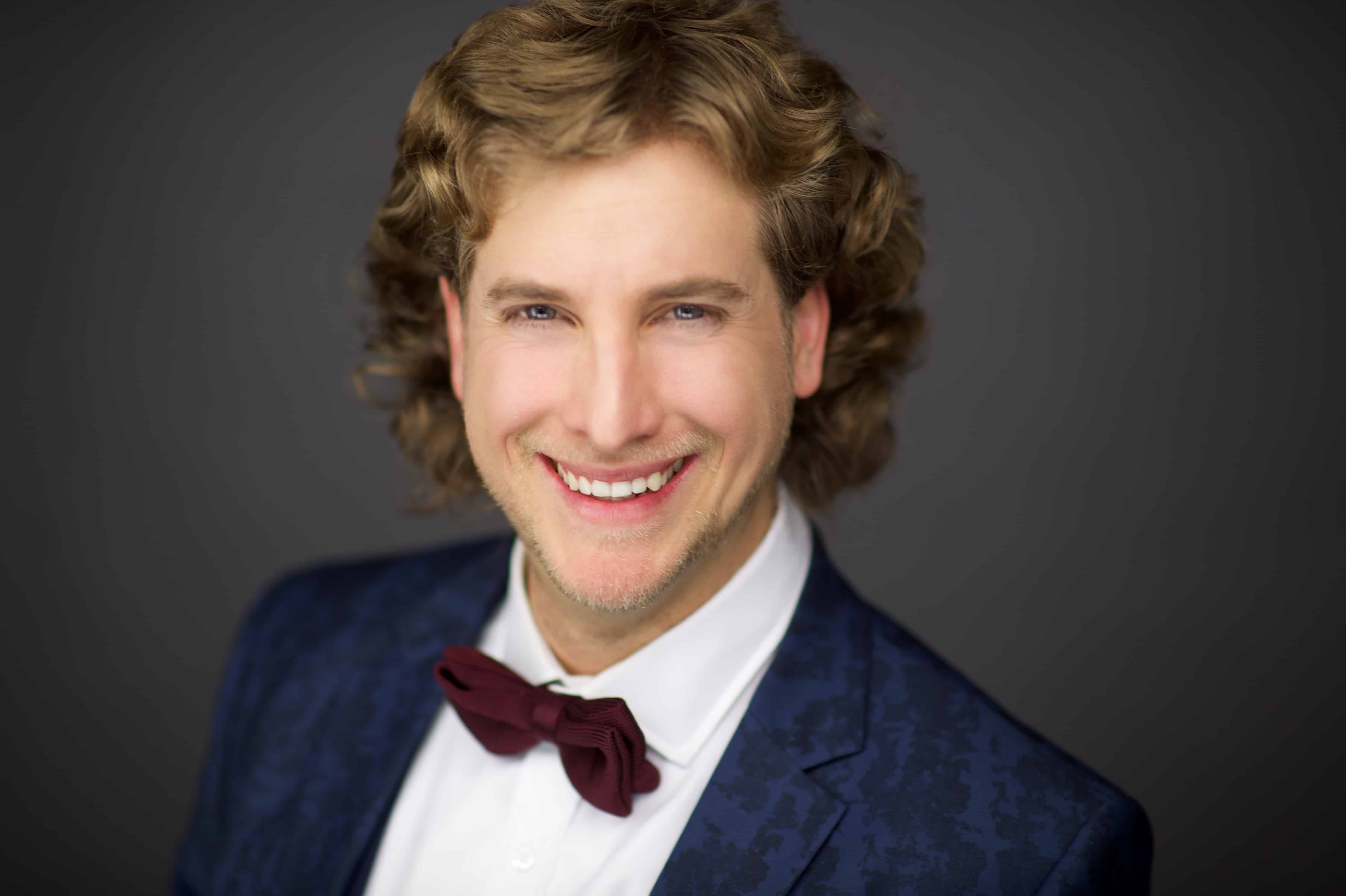 THE WAY YOU DO IT
The Persona
Third, your clients and guests are going to love Matias' charming accent; and his likable personality makes people feel good when he approaches them. People constantly say he is friendly, personable and engaging.
With all of the above, Matias will not only going to fulfill your needs and deliver, he is going to go far and beyond your expectations to make sure your clients and guests have an unforgettable experience that will have them talking about you, and your products or services for years to come, guaranteed!
Every successful program has a formula. And our program is not the exception. Matias came up with his 10 steps to success to guarantee he we will deliver what was promised: create a unique client-product experience that is interactive, fun and memorable; that will ATTRACT people to your booth; RETAIN them while they are being educated about your company, products and services; and CONVERT them into prospective clients and buyers.
1. Creative Brief
The process starts with the first meeting in which we collect as many information about your company, your products and services key benefits, who is your target audience, what are your marketing goals, etc.
This sets the guidelines for the following step.
2. Tricks Development Pt.1 – Ideas
With all the information we gathered above, we think in 15-20 possible ideas that will showcase your products in a fun and engaging way, while communicating the key benefits.
3. Tricks Selection
After presenting all the ideas, you will have to select those ideas that you find more attractive, interesting, doable.
Budget, venue requirements and timing will be the key-factors to determine which ideas will be developed in the next step.
4. Tricks Development Pt.2 – Scripting
Once we have the ideas, we start working on the script. We carefully script each routine to make sure we are communicating the products and services key benefits, while keeping it fun, entertaining and engaging.
5. Tricks Presentation to Marketing and Product Managers
The first draft is ready and it's time for the first evaluation. This is where we tweak the script for possible technicalities and improve wording. Then we are ready to work on the presentation.
6. Routine Rehearsals
We take a few weeks to rehearse the routines, sometime more depending on the complexity of the illusions. This guarantees our clients that we will talk about the products and services as if we were a part of the company. We become important players with one goal in mind: expose your company, products and services, to as many qualified people as possible.
7. Trick Presentation to Marketing Team, Product Managers and Board of Directors
The final presentation is ready and it's time to see it live. We use the marketing team and products managers as our test-drive. Sometimes we present this to the Board of Directors, pretending they are the prospective clients.
Here is the opportunity to see how everything will looks like the day of the event and correct any details.
8. Final adjustments
We strive for perfection and at this time we encourage final adjustments if they are needed.
9. Day of the Event
It's showtime! We will take over the booth or event; educate the sales force to make sure everybody knows what we are doing and to maximize exposure. We want your ROI to be the highest possible. We want to generate good and solid leads. Qualified clients and give your products and services information to the clients.
10. Post Show Evaluation
We believe that the only way of getting better is by analyzing the outcome of our efforts and if there is any room for improvement. We want to make sure our client's ROI is the highest possible and that this experience turned int more quality leads, better contracts, and, of course, future work together.

AVer Information Inc., was showcasing their products at the International Society for Technology in Education (ISTE 2019). This is a conference attended by thousands of educators from all over the world.
The Challenge
The attendees had limited amount of time, and AVer wanted to make sure they were stoping at their booth to learn more about their products, specially during the 4 daily product presentations.
The Result
Matias used his skills not only to showcase their products, but also to attract, retain and convert attendees into prospective clients. One of the favorite parts was when he pickpocketed the guests, and then reminded them that the show was about to start. People were excited because they were not only learning from AVer, but they were having a blast at a conference where there was just too much information.
This type of excitement is what makes Matias' presentation a great addition to companies participating at trade shows. Take a look at some of the photos to see the type of crowd Matias was able to pull in!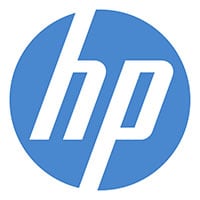 HP was launching their new line of top-notch and ultra secure printers in their "office of the future" client event. 
The Challenge
They wanted to reinforce the concept of having a secure office where no cyber attacks can damage the integrity of the company and their employees. Matias job was to pickpocket the guests to show them we never know when a security breach can happen, but with hp they have nothing to be worried about. 
The Result
Matias pickpocketed EVERYTHING from watches, vapes, cellphones, name badges and more. Everyone was full of excitement and learning how important is to be prepared for the attacks. The event was a complete success.

CAPITAL ONE wanted to create a fun lunch hour for all the employees, boosting their energy when they most needed it.
The Challenge
Employees where coming in groups of 5-10 at a time, and sometimes they had to wait in line for a few minutes before they could order their food. Capital One wanted to make this wait-time fun and entertaining.
The Result
We brought Matias' Close-up Magic, Mentalism & Pickpocket. He brought lot of energy and fun to the lunch time. Some of the tricks were related to Capital One product, finance, risk and more. Watch the video to see some of the audience reactions. 
AT&T were doing a new store grand opening in Seattle and the heart of San Francisco. The San Francisco Store is the biggest store in the west coast.
The Challenge
AT&T wanted to create store awareness, making sure people stop by the store, leave their contact information, post on their social media, and purchase some accessories for their phones. We partnered with MAC Presentsand brought a team of 4 magicians that performed some iPad and tech magic. The tricks were related to the store and their new products including the new Samsung Galaxy.
The Result
Guests not only enjoyed the iPad magic and all the technological tricks, they also posted on their social media. After that they received a special trick in which they received a promotional discount for any product purchased in the store.
One of the best part of this experience was the iPad magic, which has become one of our client's top choices when booking us for their client's events.

DISNEY wanted to add a little magic touch to the first screening of Freaky Friday. 
They invited Matias to bring that "freaky" moment and get the guests excited before the movie began. 

The Result
Matias brought a series of tricks related to the movie and he even pickpocketed many guests with the message "you'll never know what could happen to you". Many celebrities and movie stars enjoyed Matias talents and were talking about it.
In addition, Matias made the guests post fun photos in their social media with the event's hashtag, helping spread the word about the movie.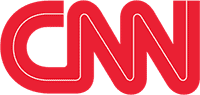 CNN wanted to create a fun segment LIVE TV. They were reading a 400 page document and they needed someone to boos the energies at the middle of it.
The Challenge
The reader couldn't stop reading and we had to keep the viewers engaged and entertained. So we decided to play some interactive tricks with the online audience, that were aligned with what the reader was reading.
The Result
Viewers started commenting about the tricks, keeping the excitement about the reading, making more fun to watch and stayed tune. 
WeWork was launching their two new office spaces in Philadelphia, PA. They wanted to create some excitement so people could book appointments to see the new venues. 
The Challenge
Many of their target audience was rushing to work, meetings, and lunch. So we needed to create a time stop and breaker. We decided to do street magic with a message, were people saw some quick and high impact tricks that will relate to the new WeWork office space. 
The Result
Many people signed up for the tours and were posting photos about the experience on their social media (instagram, twitter, facebook, etc.).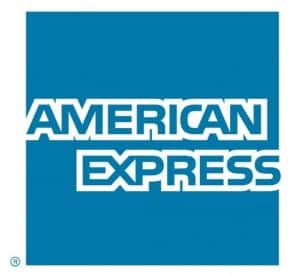 AMEX invited all of their VIP clients to a Harry Potter avant premiere. To create a little more excitement, they asked Matias to come and perform for them while they were waiting in line.
The Challenge
The clients were getting impatient to enter to the cinema, grab their popcorn and drinks. So Matias came to the line to do some fun tricks with their credit cards, and other elements.
The Result
The guests didn't care about the waiting and it seemed there was no waiting at all. Everybody was smiling and laughing and we provided an additional excitement before the movie began.

J.P.Morgan was opening a new space for the employees to eat, relax and enjoy some time with other co-workers.
The Challenge
They wanted to show their employees how important they are for the company. 
The Result
We brought Matias' Close-up Magic, Mentalism & Pickpocket to help boost the energies. Matias performed some tricks related to J.P.Morgan, in addition to security, risk management, financial abundance, and more. Take a look at some of the employee's reactions.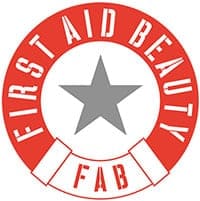 First Aid Beauty was launching their new product with the concept "lighter than air". They invited the most popular social media influencers to an exclusive event on a New York rooftop. 
The Challenge
They wanted the social media influencers to create content on their social media accounts so more people can be interested in their products. To do this, we created a full routine that talked about "light" and magic. We made a table float, some products magically appear, and we event reveal the inner thoughts of the guests... which of course were related to First Aid Beauty!
The Result
The guests were creating social media content including post and insta stories along with live videos that mentioned the magical experience and the product. 

JOICO wanted to launch their new line "Defy Damage" to several social media influencers.
The Challenge
JOICO wanted to have the social media influencers talk about their new products in their social media, and to share the key benefits of their new product line Defy damage. 
Matias came up with the great idea of making the new line appear after the guests named what is it what they were looking in their hair products. After writing them on a piece of paper, he "cooked" the perfect product that combined all of their requests. That's how Matias made the new line of products magically appear for the delight of the guests. In addition, he made a table float to represent how smooth and light your hair feels after applying the product.
The Result
All the social media influencers posted photos and videos of the performance in their instastories, which got to millions of followers. Just watch some of the clips. 
Now we are working on bringing this experience to San Francisco and other top cities around the USA.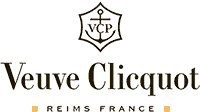 Veuve Clicquot was launching their new brand Veuve Clicquot Rich, the sweetest champagne in the market.
The Challenge
The guests were at the beach, in their swimsuits. So Matias changed his outfit to match Veuve Clicquot's brand image.
The Result
We helped create an exclusive five sense experience around VC-Rich where guests tried not only the champagne, but also learned from its history, their key benefits, different ways you can drink the champagne and a few hot tips.
We brought this successful experience to the Hamptons, Montauk, Long Beach and Boston.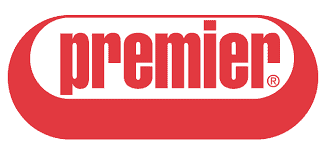 Premier USA wanted to promote their prophy paste with the ACP Technology (Amorphous Calcium Phosphate) at a hygienist convention, along with their scalers and other products.
The Challenge
How can you showcase a product that you can't test, that claims it will help remove the stains from your teeth? This was the challenge and we created an experience in which attendees to the trade show would come to the table to experiment what the ACP formula would do with their teeth. They put their hands in a big molar and the stains (tea leaves) stock to their hands (see photo). 
The Result
We were the main attraction at the trade show and everybody was talking about abra Kadabra Premiere or ACP, the special component that acts like magic helping remove the stain from your teeth.
Hear what people say about Matias' Virtual Shows!

Colette Akiki
23:49 23 Feb 21
Matias provided an engaging and fun experience via zoom for our corporate and sales teams. Matias is funny and does some great interactive magic tricks.

David Knight
17:23 18 Feb 21
"Our family and friends were thrilled. Jack got to invite his whole class and their siblings. Everyone left with a smile and some beautiful new magical activities."

Jessica Atrio
19:16 22 Jan 21
Matias is a very talented entertainer and we had a really fun time at our company's virtual holiday party. If you want to have a laugh and learn a few good magic tricks, I definitively recommend!

Hugo Monteiro
17:56 08 Jan 21

JESSICA GAO
20:23 30 Dec 20
Matias was AMAZING! We had him do a 30-minute show for our virtual company Holiday Party! He brought lots of energy and made it extremely interactive, exactly what we wanted! All of our employees had a blast! This was a great decision and we would bring Matias back for a future event! 10/10 performance!

Toviah Pollack
18:58 28 Dec 20
I am an event planner and struggled this year as we had to adapt to changing all our annual events to online formats. The Corporate Holiday party for a prestigious Insurance company was proving to be seemingly difficult. How could I manage to find engaging, interactive entertainment virtually for 400 associates ranging from 18-65 years of age, CEO's and AVP's included?Well I can tell you. There was some pushback when I put in the bid, suggesting a Magician to join us in our WebEx call, but Matias won everyone over. If you are skeptical in the slightest, just join one of his free demos!Matias is excellent at reading the crowd, quickly adjusting to technical glitches and providing a seamless, fun and engaging event. Never have we received so many post event compliments! Fun Corporate Magic saved the day and I would recommend this company to anyone and everyone.Thank you, Matias and Marlana!

Tessa Schrader
17:07 28 Dec 20

Adia Smith
18:28 20 Dec 20

Kiki Cokorinos
16:11 18 Dec 20

Katherine Jensen
15:03 17 Dec 20

Nathalie Röthlisberger
16:39 14 Dec 20
Matias was able to help us host a fun virtual year end celebration. It was a pleasure working with him. He was very responsive through out the process.

Aashish Jagini
14:50 12 Dec 20
Recently came to our company (virtually) and was a big hit! Hope to have him again (in person) when we're back in office!

Gregory McCord
14:30 10 Dec 20
A great way to have some fun, have a laugh and connect while we are all virtual!

Emily Cain
17:31 24 Nov 20
Matias hosted one of our all-hands and it was fun from start to finish! I showed my husband one of the tricks he thought us and he was impressed with my abilities ;). It was just so fun to watch Matias do his tricks and teach us some fun ones to impress our friends!

Camila Franco
04:36 24 Nov 20
Matias attended one of our recent company all-hands meetings and blew us all away with his entertaining personality and incredible magic. I would highly recommend Fun Corporate Magic to any company looking for a fun and engaging experience for audiences of all shapes and sizes!

Justin Duke
03:46 24 Nov 20
Very fun show over the web.

Matt Alaniz
00:26 24 Nov 20
The company I work for surprised us with an online magic show and it was a really great experience! I was pleasantly surprised how well the show was adapted to the current global situation, it was very welcome and much appreciated! Would definitely recommend the experience.

Andreea Diana Dersidan
14:59 22 Nov 20
We've had Matias do a show at one of our online office meetings and he was so friendly with everyone, as if he already knew us from before, and as if we were actually coworkers.He gives a very good vibe and he's so energetic. The magic tricks were really interesting and I am glad I had the chance to virtually attend one of his shows. Would definitely attend again, as I am sure he has so much more to offer.

Izabella Sandra Alda
23:59 20 Nov 20
We had Matias invited as a surprise guest at one of our company's global meetings and we loved every minute of it. I was impressed by how organised everything was form his end. I forgot for a few minutes that I'm in front of a screen and not at a real magic show. Matias is fun & charismatic and truly...magical!

Iuliana Ianik
18:42 20 Nov 20
Matias was awsome from beginning to end! Well worth the time and money!! We will be using him again!!

Matias was amazing! He helped us kick off our company's virtual Spirit Week and he left everyone with a smile! He did a great job of involving the audience and keeping everyone on their toes for the next trick! Highly recommended!

Leighanne Bennett
20:19 26 Oct 20
We participated in a virtual magic show and had a great time. My two daughters, ages 12 and 14, had a lot of fun and were amazed by the tricks. They also learned their own tricks, which they have been showing to others. Would definitely recommend.

Thomas Linthorst
13:16 25 Oct 20
Matias incorporated our groups' traits into the performance!! The show was very interactive even though it was a virtual magic show. It was a great social connection during pandemic time.

SzuYu Tang
03:31 20 Oct 20
Fun Corporate Magic were wonderful to work with! They provided a great experience with the virtual magic show, everyone had a fun time!! Thank you!!!

Jake Barrett
16:49 15 Oct 20
I truly enjoyed the virtual magic show, it was so much fun. The card trick which I did in my office was awesome, I'm not sure who he did it. Also he did something at the end where he creates bottles of wine! I need to invite him over for a dinner party. Thank you for a fun event.

Patrick Salazar
19:10 09 Oct 20
Very entertaining and fun!

Karen Gross
16:11 09 Oct 20
Matias is hilarious and was also able to provide a memorable magical experience through the pandemic. His show is crafty, full of laughs, and really provides an interactive experience.

Harsh Patel
16:07 08 Aug 20
Matias was incredible! The show was terrific and really helped take my friend's long distance birthday party to the next level. Everyone was entertained and bedazzled by the performance. Matias was thoughtful and patient through any technical issues and very accomodating to our needs. We especially enjoyed the personalized tricks and audience. participation. I have already, and will continue to recommend Matias to all of my friends seeking pandemic-friendly entertainment! Thanks again!

Peter M. Loftus
18:07 28 Jul 20
Wonderful show for my company's virtual engagement program!

Alexis Byrd
14:09 27 Jul 20
Magician Matias exceeded all expectations in his virtual show. The audience loved his level of engagement and was especially amazed by his interactive card trick

Katie Brehm
17:25 22 Jul 20
I have seen Matias in person and now virtually. It is amazing how he can build an intimate and engaging show using Zoom. It was like having him and everyone else on our living room. It is so cool how he mixes magic and technology to actually make everyone participate. I fully recommend him!

Felipe Saffie
15:22 10 Jul 20
Matias was incredible. Super friendly, funny, and a very experienced illusionist. We had seen him previously at the McKittrick, and this was actually more enjoyable since it was personalized!

Yedi Peguero
15:15 08 Jun 20
I ask Matais if he could do a short performance for my special needs students virtually. He was a ton of fun, very interactive, and kept us entertained! My students really enjoyed his show!

I attended a show recently and really got a kick out of Matias' fun tricks and friendly engagement of the audience. I came in with a head full of office-related preoccupations, and left with the joy of wonder and a few good laughs. Thanks for a great evening!

Adam Houhoulis
17:41 25 May 20
Matias Salmon-Letelier provides so much playfulness and mystery in his show. And his skill is amazing! He also includes everyone so that it feels like a community experience. I highly recommend!

Renee Roederer
00:16 23 May 20
Great illusionist, don't know how he did it!

Zach Schwanbeck
00:05 19 May 20
Contracted Matias to do a virtual magic show for my wife's birthday. I found him via an internet search with no prior experience. I wasn't too sure how well a live act would translate to a virtual event, but it was wonderful. Matias was funny and energetic, and really kept the audience entertained! Also, the instructions and help to make sure the show went off smoothly were top notch. Good stuff and highly recommended!

James Siegel
22:55 16 May 20
"Thx Matias Letelier for doing all of your amazing videos and keeping your magic going" - Soren (age 7)Matias is a great charismatic showman. He is entertaining, current and 'charming' in more than one sense of the word 🙂 He puts the audience at ease while involving them in the show in a really fun way. If you're looking for an illusionist for a social or business event he'll work with you to come up with something just right. I wholeheartedly recommend him. (Quentin - Soren's Dad).

Quentin English
22:47 09 May 20
What an amazing show and right in your own living room. So entertaining and a wonderful interactive experience. Matias is an amazing illusionist and full of charisma. Who couldn't use a little magic right now?

laura zinn
22:35 08 May 20
This was the most enjoyable experience I have had my whole 6 weeks of quarantine so far! Experiencing Matias digital show feels like you are having your own personal Las Vegas or Broadway show but intimately in your own living room. He is hilarious, charming and just when you think there is no way he is going to pull this trick off--- bam--- you are floored at his talent. He is worth every penny, because for the first time during quarantine, I forgot I was in quarantine and that we were experiencing a world wide pandemic. Matias really makes you believe in magic and I am so grateful for him bringing us hope and joy to our hearts again.

Sarah Acosta
22:36 05 May 20
Incredible show - we all needed a good laugh and were thoroughly entertained.I plan on surprising other friends with his gift ASAP ... again

This show brought some joy when we need it most! Thank you, Matias, for you energy, your humor, and your magic!

Nancy Abbey
23:30 04 May 20
I LOVE Matias' performances, and especially how he has been able to adapt them for this time in quarantine. Matias did a show for our church and amazed and delighted us all - even in a zoom meeting! The show was interactive and entertaining and lifted my spirits.

Katie Cole
13:51 29 Apr 20
Matias is awesome. He provides such a great atmosphere and it is obvious he loves what he does. We have seen Matias perform twice and every time when he finishes, the conversation continues for hours about how great his performances are. I highly recommend him for any event you have.

Maxwell Avery
21:36 27 Apr 20
Very fun show! I appreciate Matias taking the time to perform for us. Audience participation was neat!

Jon Keller
15:03 27 Apr 20
Matias show was very entertaining! Great for all ages.

Paula Mockute
08:13 27 Apr 20

Zachary Herlands
20:49 25 Apr 20
We had an excellent evening over 2 shows with Matias - rave reviews from our teams and it was such a fun time! Really recommend the virtual show. Very uplifting and fun, much needed in the current environment!

Katelyn Atherton
08:26 20 Apr 20
Matias charmed us with magic and humor. He personalized the performance for our graduate Scott, making it fun, interactive and entertaining. Thank you Magician Matias. You are the best.

Dee Salmon
11:50 17 Apr 20
We had a wonderful Zoom birthday for my husband. Mathias and team were super professional, easy to work with and the show was amazing. I had friends and family emailing and texting saying how much they enjoyed the show and connection. I highly recommencement for a family friendly event option!

Sarah Opheim
02:34 08 Apr 20
Matias brought the MAGIC to our online self improvement group meeting during very dark times. We were all so grateful for his positive and uplifting online show. I am excited to include Matias in many future online meetings as he completely uplifted the mood and energy of our group. Thank you, Matias!

William Wise
12:26 01 Apr 20
Great entertainment and really interesting "tricks".

Randall Gianopulos
00:02 16 Feb 20
Matias helped us host a great event! He is very professional, talented, and was great with our hotel guests.

Constance Turner
18:41 14 Jan 20

Richard Vacas
15:20 11 Jan 20

Gina Hoffman
04:03 28 Dec 19
I am responsible for our annual c ompany holiday party and this year it included Matias Leterlier. We had him for a one hour stroll during the cocktail hour. With 150 employees, I wanted to be certain they were entertained and from the comments I would certainly say they were! President is not the easiest man to please and when I informed him I was asked to write a review, he told me "Please do, he was wonderful.!"

Stacy Petriello
16:34 26 Dec 19
We had our Holiday event for my Executive Team and Matias' presentation was the surprise for the night. He did such an amazing job including everyone around the tables in his tricks, entertaining everyone with such professionalism, and also amazing everyone with his expertise. I heard many laughs across the museum floor, and many more "Wow" moments.Thank you Matias, you made it such an amazing evening. Actually, perfect to begin celebrating the Holiday season...

Margarita Navarro
23:24 22 Dec 19
Matias and his booker couldn't have been more communicative and professional leading up to my corporate event. At the event itself Matias was very personable and performed lots of great tricks that all of our guests loved! Thank you Matias and Coni for a great event!

Jessica O'Brien
20:22 11 Dec 19

Schandel Meshman
03:09 17 Nov 19
The booking process was a pleasure!Everyone enjoyed his performance!!

Adelaide Khezrie
23:15 02 Nov 19
Matias' show at my friend's birthday party was great! Highly recommended! Just don't be like me and tell him what's in your mind before he reads it!

James McGrath
20:02 24 Oct 19
Matías was excellent. He was very entertaining and I enjoyed all the show. He is also very charismatic and connects very well with all the audience. I am so glad he performed at my sister's bday party.He was the cherry on the cake!

Sonia Kaiser
03:43 21 Oct 19
Matias is amazing! I just had the opportunity to hire him for my Birthday Party, he was on time, organized and very professional. He was very easy to reach, talk and coordinate before the event. He is a very sweet person too! My friends and I had a blast at the party, I definitely recommend him for a show. Thanks Matias!

Sofia Jaimes
15:58 16 Oct 19

Brett Senzer
21:51 15 Oct 19
Matias is worth every dollar! He delivered fun and imagination to our clients!Thank you for a great event.Valley Financial Group

kevin mcgarry
18:22 15 Oct 19

Daniel Lee
16:27 12 Oct 19

shobha viswanath
16:59 13 Aug 19
Matias was hired to assist with my bourbon brand's launch party which had a 1920's theme. He roamed the party and connected with guests while they mingled and tasted the bourbon. Everyone had a blast and really enjoyed his sleight of hand tricks. He also introduced the new bourbon to the crowd with a bit of shock and awe. He's great and I highly recommend him.

Andrew Quinzi
16:00 07 Aug 19
Mattias is amazing!! It is now two weeks later and people are STILL talking about what a great addition he was to my husband's 40th bday party. I definitely recommend hiring him and will be contacting him again in the future for other events!

Christina Stivaly
18:19 11 Jul 19
Matias was an amazing addition to our event. He integrated our products & organization into his work seamlessly. Some people actually thought he was an employee! Definitely one of the most personable entertainers I've ever worked with. Would hire again in a heartbeat!

Angela Volk
21:21 26 Jun 19
Dear Matias,Wow! What an amazing show! Thank you for your extraordinary evening filled with jaw dropping illusions. I'll look forward to bringing you back for our next outing.Best regards,Larry

Larry Pettinelli
19:50 21 Jun 19
Matias is amazing!!! His talent is over-the-top. Seriously, no one had any clue how he was able to do all the tricks he performed. He worked the room continually. Everyone around him was smiling, yet baffled and speechless. What a charismatic, fun and very professional entertainer! We look forward to working with him again and also referring him to our friends and colleagues, without hesitation.

Lauren Spector
03:24 15 Jun 19
Matias was amazing! With many illusionist/magicians you can predict what the outcome will be, not with Matias - highly recommend him for all types of events!!

It was amazing we all had so much fun together!!! I would do it again any time

Florian Kettemer
12:44 27 May 19
Just thank you again! Everything was perfect and easy. We where laughing so much on our family reunion. I do recommend him very much!

Stefanie Huttner
15:09 21 May 19

Alison Coluccio
17:30 18 May 19
Mathias not only BLOWS your mind, but he can READ your mind!!! And as much as his magic will wow you, he is great for any party! Mathias is very engaging, fun and professional. THE REAL DEAL!!!

Jackie Reynolds
16:39 15 May 19
Matias came to a private birthday event I held in South Hampton. He was so amazing. I hired him as a mentalist and he was a big highlight as entertainment. You will not only be entertained, but will spend the next day trying to understand how he does everything! thank you matias!!

Myka Meier
16:05 13 May 19

Jennifer Osmun
05:38 13 May 19

ronald purpora
12:39 12 May 19
We recently hired Matias for our son's first communion celebration. We were so happy we did! His work is incredible. Not your typical "magician" type stuff. He is highly entertaining and mind blowing. We loved the close-up magic where people were able to get up close and personal with his tricks. Also, it gets all your guest engaged and involved. We then did a "show" while we sat for appetizers. I would say his act is good for crowds of all ages. From the very young all the way up to the great grandparents...they we so entertained and awed. Many of you may be looking for an illusionist just as I did... google! I took a chance on Matias as I had never seen one of his performances before. To say I was happy would be an understatement. If you are looking for good clean fun and professionalism he is absolutely the guy. You will not be let down by his talents. I recommend him one thousand percent.

Nicole Poliseno
17:15 09 May 19
Terrific job entertaining!

Faith Lorenzo
15:39 01 Apr 19
An excellent show by Matias. Engaging, fun and full of surprises and great tricks that most had not seen before. Was a huge factor in a successful event. Thank you, Matias!

Vikesh Mahendroo
15:37 18 Mar 19

MATIAS WAS AWESOME ... HE CAME TO MY COMPANYS HAPPY HR EVENT AND TOTALLY OWNED THE CROWD.. THE ILLUSIONS WERE MAGICAL!!!

Christopher Morales
21:23 25 Jan 19
The show was really fun, the 'illusions' were amazing! Some were also very unexpected. Great job Matias!

Matias is not only an excellent magician, but also a wonderful human being. I had a chance to talk to him after his performance which all my staff loved. He spends much of his free time doing charity work and relishes "giving back". I highly, highly recommend him for your next function!

scott suchin
21:07 21 Jan 19

Francisco Corona
16:46 21 Jan 19
I had the time of my life. Matias was very funny and energetically entertaining. He was magical. I didn't want it to end. Great show.

Alba Miranda
02:10 20 Jan 19
You will have Great laughs he was awesome 👏

jessica resto
01:39 20 Jan 19

Madeline Yanni
19:58 19 Jan 19
I had hired Matias for my 25th birthday party and he was amazing. All my guests loved him and he left us with a great memory.

Vivien Tatham
15:57 16 Jan 19
I hired Matias for my Company HolidayParty. He was alot of fun and everyone enjoyed it. There were alot of smiling faces in the crowd. I would hire him again!

Diane Kraft
20:38 09 Jan 19
Matias was so much fun and engaging! I am definitely going to consider him in the future for some of my own parties!!!

Matias did a great job! everyone enjoyed him.. He is very entertaining and fun.

Jay Mittelman
15:27 07 Jan 19

Qaiser Afridi
20:33 24 Dec 18
Great experience, my team really enjoyed Matias performance at our 2018 Holiday Party!


Michelle Leggett
00:31 15 Dec 18
Matias was incredible. He truly plays with you mind. Great show!

yamna hafeez
21:55 13 Dec 18
Wonderful! Was a total blast to work with, everyone loved him. Tricks were incredible. Great at engaging people to liven up the party. Will hire again.

Halie Graham
19:57 10 Dec 18

Matias was amazing and entertained our guests with wonder! I highly recommend him!

Carolyn Spector
21:43 09 Dec 18

Mikey Ukumari
19:47 08 Dec 18
Matias was fun, entertaining, engaging and witty!! He adds a lot of flavor to a party.

Bahar Malekzadeh
15:12 05 Dec 18
Matias not only had amazing tricks, he was funny and very personable too! Nothing cheesy about it, just mind-blowing and professional!

Jesus Navarro
16:03 21 Nov 18

Matias is amazing! He a skilled illusionist and entertainer whose performance dazzled both the adults and 20 7 year olds in attendance- no simple feat. He funny, professional and very personable. Highly recommend!

Aimee Dimiero
15:37 19 Nov 18
Matias was Great very entertaining and friendly. He was able to convince even the skeptic 🤨 and is truly talented!Great show!

Tracy Hamolko
16:05 30 Oct 18
Matias was the perfect entertainer for our Halloween party. He had a great personality, was fun and professional. His magic is exceptional!

Louis Bachetti
18:30 29 Oct 18
This is the GUY that will make the difference in your event! Cheers!!

James Barbosa
14:09 24 Oct 18
Love it !! Show = amaizing !!! Matias is excellent entertainer , he made our night magic !Thanks Matias definitely we will see you on our events .

Show was great, especially the close up magic.

Christopher Washco
20:34 05 Oct 18
Matias was so amazing he wowed the entire party as he mingled and worked with small groups throughout the night. At one point he had the entire party watching him at once. Everyone kept telling me how amazing he was. Was the best decision we made for the event.

Ralph Johnson
12:11 02 Oct 18
Matias was an unbelievable assest to my party. He got all my guest involved in individual acts. Everyone was very impressed and left speechless... highly recommend him to any event or gathering!!!

The B Bak Family
17:50 29 Sep 18

Jennifer Confelli
20:32 24 Sep 18
Matias did a great job! We love how he kept everyone engaged with his magic and mentalist tricks. He is by far the best magician we've ever had! Would definitely recommend him!

Veronica Mogilevich
20:12 24 Sep 18
Matias did a great job working the room to get people engaged and excited. Would definitely recommend him!

Lindy Desciak
14:03 24 Sep 18
Mathias was truly incredible! He performed at a small intimate dinner party/birthday celebration and couldn't have been more engaging. His show was also remarkable....i am fairly certain we will remember some of his "tricks" for years to come because we were so blown away. There are many online folks these days to hire but he is far and away the best. Will definitely be contacting him again!

Jenna Cognetti
10:43 23 Sep 18
I enjoyed his magical acts.

Michael Freedman
17:53 17 Sep 18
Matias was awesome. My clients really enjoyed everything. Very professional from the start to the finish. We will be using Matias again at future client appreciation events. I could not be more pleased.

Devereux Insurance
14:59 17 Sep 18
Matias was amazing! I had the privilege of being part of his illusions at our table at a corporate event, so I was up close and still shocked with each outcome! His personality is very fun too. I want to have an event just to hire him!!

Denise Costa
13:17 17 Sep 18

fabiola Batista
16:12 01 Sep 18
Matias is awesome, engaging, and super fun! Thank you so much I highly recommend. Everyone in my party had a great time and he definitely had the crowd focused and my daughter was super happy. It was awesome ! Thank you , Thank you, Thank youuu ! I loved itBest,Amber C.

amber cedeno
13:27 30 Aug 18
Matias is charming, responsive, and delights everyone with his slight of hand. We're definitely looking forward to having him back as soon as possible!!

Chandel Stallworth
16:36 27 Aug 18
My son was engaged in this show and love the humor and entertainment he provided! Very good for his age (5) my two year old also loved the end trick with the flying table. I loved the positive message at the end. Bravo!

Elizabeth Binette
19:16 21 Aug 18

great show would have him again

John Iodice
20:25 06 Aug 18

Fun, tailored and hit it off with all of our guests. The birthday guy had a blast, and our guests are still wondering how he did all the tricks. I highly recommend Matias!

Monica Diaz McMillan
16:57 28 Jul 18
Matias is dependable, polite, positive, and the Peekskill Day Campers found him very entertaining.

James Tosto
22:27 26 Jul 18
After watching Matias' videos we knew we wanted him at our party. Not only he is professional, classy and charming, his magic and mentalism are top-notch. We've seen other magicians before and nothing compares to what we saw at our company's anniversary. We got rave reviews the following day about how much fun everyone had. And we loved how he integrated our company's name into his routines. Thank you again Matias for sharing your talent with us. We are definitely using your services again!

Margaret Pinelli
21:07 24 Jul 18
Incredibly talented- fun and engaging. Add fun to your next party!!!

Marie Flynn
19:56 09 Jul 18
.Matias made our party! He is mesmerizing and sweet and fun to watch. He's so engaging with everybody ...a must-have for any party!

KELLY DEGNAN
15:33 09 Jul 18
Matias was an amazing magician and a super nice guy! We loved having him at our party.

Bob Courey
15:58 05 Jul 18

Emily Danahy
15:42 05 Jul 18
Great Job! Matias was a great entertainer and very easy to work with. Highly recommended!

Yitzchok Oratz
14:31 27 Jun 18
Matias was absolutely a pleasure to work with and a true professional. From start to finish he took care of everything and everybody was pleased with him. I even had several people came to me after asking how did I found him and they all wanted his business card.His tricks were highly sophisticated, not cheesy as many other we have seen before. What we liked the most is how he incorporated our company's logo and products on his tricks, which we really enjoyed. We are definitely using him again and would recommend him to our friends. He was definitely the highlight of the night and everybody keeps talking about him. I can't thank you enough Matias for making our corporate event memorable.

Marisa Shalbaf
23:00 25 Jun 18
Wow, Matias was absolutely amazing and went above and beyond. He is professional, very friendly, responsive and he was on top of it. His digital brochure made me feel he was someone I could trust. The day of the event he arrived early and made sure everything was perfect. And then we have a non-stop 1.5 hours where he would perform the most amazing card tricks, mind reading demonstration and yes, he even took 5 or 6 watches from my guests. He is a true professional. EVERYBODY lOVED HIM! And we can't wait to have him again. Thank you Matias

Lawrence Combs
22:57 25 Jun 18
Matias he is not only a great magician, but he is great taking care of all your crowd. I highly recommend his show to small or large events, we had a great time thanks again Matias!

Diego Lares
22:10 21 Jun 18

Miguel Santiago
17:00 21 Jun 18

Faizah Rafat
14:15 21 Jun 18
Matias's performance was so entertaining, warm, funny, and above all, magical!

Debra Levy
23:29 12 Jun 18
We hired Matias to perform at our non-profit's annual fundraiser. From the very start, Matias was a joy to work with. He offered valuable insight during the planning process, which made our choice to hire him that much easier. We had contacted many acts and Matias was our Board's clear favorite. He even offered to do a free demonstration for us in the city. (We weren't able to take him up on that since we are located on LI, but just the offer and his openness in beginning discussions was truly appreciated.) Matias was very easy to communicate with leading up to the event and worked with us to determine the best lay out for the evening. Matias ended up performing close-up tricks for the beginning of the night and was even able to get to each guest. Next, he performed a "stage" show on the dance floor which left our jaws dropped. He even incorporated our non-profit's mission into his act and that is just where the personalization began. He included several guests in his performance which included a variety of illusions. He is both charming and professional. We had a wide age range of adults, who all loved him – even those he pickpocketed first! Matias was not at all "cheesy" and his tricks were mind boggling for sure.

JLLIFundraiser 2018
23:55 31 May 18
Matias is an excellent entertainer ,fun to have him at any type of party/events!!!We hired him for my daughter's baptism dinner party and everyone was thrilled with his talent!!Thank you Matias for creating magical memories for my guests and for us!!

Anca Macavei
11:49 26 May 18

Scott Wise
04:27 20 May 18
Matias is outstanding as a magician and illusionist. His performance was over the top!!!I highly recommend for any event.

Julie Wise
01:27 20 May 18
IT WAS ANOTHER 5 STAR MATIAS PERFORMANCE! Matias was the proper addition to a Columbia University Graduation celebration! He kept everyone in wonder and awe as we were amazed with his talent (and charm). Magical moments with Matias are the icing on any celebration.

Mark Salmon
20:16 16 May 18
It was a great time overall! Audience interaction was fantastic, flow of the show was great, and the tricks were really convincing!

Montasir Rahman
14:28 14 May 18
very entertaining and his card tricks were amazing

maria Raguseo
00:44 09 May 18

Kelvyn Vargas
10:56 08 May 18
Wow! Just WOW! Matias was extremely professional and accommodating from our first conversation to the moment he left our event. My guests were blown away by his abilities and he left everyone scratching their heads. He even helped me with the surprise element of the party making things SO much easier for me. Fantastic is a true understatement. Hiring Matias was one of the best decisions I've made. Thank you so much for everything. I'm trying to find reasons for more parties so I can hire him again!

Valerie Raguseo
17:04 01 May 18

THE BEST...What can we say, we booked Matias and he was absolutely amazing. My wife and I had a gender reveal baby shower and we wanted something cool to reveal the actual gender. I actually had another magician lined up (before contacting Matias) who was struggling to think of something and was a "top rated" pick across the internet. However, after speaking to Matias he said we would have the perfect thing for our party and ohhhh boy did he. That night, we were caught by extreme surprise. He presented himself very well, he was very kind and captivated our entire party without overtaking it. We will never ever forget this night and we have to say 50% of such a memorable event belongs to our friend dear friend Matias Letelier.

Keelan Walker
03:05 25 Apr 18
Fue un excelente ilusionista hasta el día de ahora mis compañeros están hablando de él que como fué que lo hizo. Y Es bien divertido el show fué de Los mejores meting que hemos tenido de los 8 años que he estado en Home Depot. Lo recomiendo este show. 👏👏👏👏

Gloria Comayagua
00:40 26 Mar 18

Brendan Berndt
13:25 25 Mar 18
As an event planner I value good service. Matias was extremely helpful in planning the event entertainment, promptly responded to all queries and delivered everything he said he would.

Mimulo Inc.
15:30 19 Mar 18

Judy Daniel
01:10 14 Mar 18
Matias had an incredible show that left me shocked! He entertained every age group in the audience, and I had an amazing time watching!

Kayla Nieto
14:24 13 Mar 18
I had amazing time ! And I learned a new way how to French Kiss haha !

JADEZSWEETDREAM
00:13 08 Mar 18

Irma Carlos
21:07 07 Mar 18
I was at a baby shower where I encountered Matias. I was surmontly impressed with his entertainment. Would definitely hire him at my occasion and I endorse him with reservation. Great choice Keelan and Latisha👌👌👌👌👌

Andrine Coombs
10:41 07 Mar 18
Matias came to my birthday and did a fantastic job entertaining everyone, Even the most cynical in the crowd. He is warm and sweet and very professional. It was a real pleasure working with him!

Tamar Masar
19:30 15 Jan 18
Wonderful time and thanks Matias!

William Wyatt
19:21 15 Jan 18

Matias is INCREDIBLEIt is so rare to see a clean show that is also extremely funny and engaging.It is so rare to experience an excellent magician who also has humility and truly engages with the audience.And it is so rare to see someone perform so well but also seem so relaxed and at ease.Matias somehow combines all the elements of incredible magic, connecting to an audience and putting on a fabulous show.I've never seen as good of a performance! !! I highly recommend him to anyone looking for this sort of entertainment.

Rebecca Rubin
01:44 10 Jan 18
Hi. We had the most amazing evening. Everyone enjoyed the evening. It was special. Maties did the most amazing job. He kept everyone entertained. He is a really great and kept everyone happy.

Michelle Hurwitz
02:51 09 Jan 18
Amazing performance. I've seen other mentalists but this was the best.

Saul Horowitz
02:30 09 Jan 18

Healthy Mind & Body Acupuncture, LLC.
00:23 09 Jan 18
I hired Matias for a corporate event at a law firm and he was fantastic! The booking process was easy - he was responsive, punctual and professional. The guests enjoyed the show and were very impressed. I would recommend Matias for future events. Thank you!

Josie Michelle Events
15:32 03 Jan 18

Max Frampolsky
20:16 31 Dec 17
Matias brought a unique element to my birthday party that no one could have anticipated. He was able to create a fun, entertaining environment for my guests. His performance was flawless and his communication from inquiry to end of the event was excellent. I couldn't have asked for a better person for my birthday party!

Thomas Matzner
01:32 28 Dec 17
I hired Matias to work our office holiday party, and he was AMAZING! He was an absolute celebrity, people were literally following him around the party. I came into the office this morning to everyone comparing stories of the incredible tricks they saw and how he made the whole party! To top it off, he's so funny and likable, and even stayed extra because we were having so much fun! Would definitely hire him again. Thank you Matias!!

Rachel Haley
16:00 27 Dec 17
Incredible experience!Makes me, a cynic believe in black magic!Already recommended Matthias to 3 friends (in 2 weeks!)

Dan Moskowitz
19:19 20 Dec 17
Awesome fun show I saw. Matias is a great guy and great to work with for your event! The whole crowd was entranced and after seeing his show I am thinking of contacting him for our annual Christmas Party at City Headshots this year.Update - he came to our Christmas Party and everyone loved him!! It was awesome.Update - he came to our second Christmas Party in 2017 and did another amazing show!! Thanks Matias!!

Martin Bentsen
23:20 18 Dec 17
Matias was amazing! We had him perform as a roaming magician at our corporate holiday party. He was easy to work with, professional and communicated well. Matias along with his partner (Bryan) charmed all 150 guests at our party. He drew laughter and stunned faces. I had guests telling me afterwards that they were truly in awe. Matias was definitely a highlight to our party! I would highly recommend hiring him!

Jingwei Teng
16:28 18 Dec 17
Matias was amazing!! I haven't seen a show like this in a while. We all sat in the room and gasped! He was able to tell a girl what she was thinking (literally!), he made a table fly and he calculated a number where all the inputs came from us. Sitting in the audience, it didn't appear like trickery, but true magic! Matias is very entertaining, three thumbs up!

Matias was prompt, professional, and held the crowd captive!

Ari Greenwald
16:16 14 Dec 17
We were guests at a private performance at the home of dear friends last week and Matias was fantastic. He is warm, personable, professional and his portfolio of performance magic is captivating. He delighted all of us with his personality and his magic. He also was so friendly and generous--sharing the best restaurants from his home town in Santiago, Chile. I would highly recommend Matias for any event--corporate, or private. Bravo, Matias!

Valerie Schaer
14:00 11 Dec 17
We had Matias for a private party in our home. He was a pleasure to deal with. Very professional and flexible when planning the evening. He always responded promptly. He is extremely personable.He was reliable on the night of the event.His show was captivating, entertaining and intriguing. My guests loved the show including those who were sceptics initially.The most unusual and fascinating part of the show was the 'table act' - don't want to spoil it!We would highly recommend Matias.

Diane Levy
12:14 10 Dec 17
I'm writing this review with a great pleasure! Matias is amazing & such a professional! The magic he performs, his charisma and humor - everything is great and your guests will leave happy!We had the pleasure of booking Matias for our ticketed events where he was interacting with our invited guests and we have received nothing but great reviews about his performance. Matias is punctual, very responsive and just a great talent for any event. Looking forward to working with you again! Your VIP Pass Team

FANTASTIC!!! Matias is a true. He will take any party that you hire him for to the next level. I will be using him again in the very near future. A must see experience!!

Stephanie Thomson
19:31 30 Nov 17
Matias was excellent! He was great with all ages, young and old, and was very sociable and entertaining. Would recommend him for any type of event.

Samantha Scheller
18:01 17 Nov 17
Matias is a talented and charismatic performer and a pleasure to work with - the perfect choice for a personal or corporate event. I would hire Matias again in a heartbeat!

Eric Schwartz
18:47 13 Nov 17
This is the 3rd time I had Matias at our house and once again he did an incredible job! We've had him for a fundraiser, my son's birthday, and now for my parent's 50th wedding anniversary! Each one of Matias' magic tricks completely amazed us. He is also very funny and he had us laughing the entire show! Everyone couldn't stop talking about his show! I would recommend him and we wouldn't hesitate to get him again!

Karen Stemler
19:21 10 Oct 17
matias entertained 25 twelve years old for one hour and a half of fun!everybody loved him!

anne de villemejane
17:45 24 Sep 17
Thankbyou Matias ! How grateful I am for your contribution to a wonderful event! It was all such a success and your participation was an integral part of the success of the whole event. Your contribution was not just the magic and entertainment but you also added such a positive enthusiasm and Fun! to the event.

Elisabeth Brillembourg
16:57 15 Sep 17
Blown away! Matias is incredible and such a doll. My guests couldn't say enough about the tricks and his sense of humor. He was so charming and masterful. I will 1000 percent use him in the future for other events. Truly impressed!

Matias has some amazing illusions! It was a great show and really a unique experience for our group. Thank you for exceeding my expectations of a magician!

Luke Joachim
18:15 21 Jun 17

wow.... simplemente espectacular. me hizo reir mucho, y aun me pregunto como hizo sus magias. muy bueno.

Awesome magic and great energy - had so much fun! thank you!


jason jones
20:31 08 Dec 16
Matias performed at a friend's 60th birthday party and my face hurts from how much I laughed and smiled. He is charming, captivating and darn good at what he does! I finally decided to stop trying to figure out how he makes things appear and just enjoyed the show. He is so much more than pulling rabbits out of hats.. he is mystifying! I took his card so I can plan a party around him sometime soon! I reccomend you do the same.

Shamanie Evelyn
03:02 28 Nov 16
After seeing Matias perform, I immediately wanted my family and friends to also experience his magic at an event we were hosting. I contacted him and lucky for us, we made it work. Matias was absolutely phenomenal! Very engaging, captivating, and personable; many of the guests were part of the show. The audience was mixed but all were equally impressed with the magic. Everyone loved having him there. I would highly recommend Matias for anyone looking to add something special to any event.

Maggie Drozdowski Maule
15:54 22 Sep 16
Wow! Matias is the real deal!!! I love magic and I have been to several high level magic shows in Las Vegas, New York, Boston and Los Angeles and Matias brought into our meeting the same level of expertise but with a special element of personal actually, "touchable", touch. Everything that you see on the stage or the screen, happens right there in front of your eyes, and for many of your guests, actually happens to them, as he included multiple members of the meeting in his array of magic. From start to end, all one could here is "oohs and ahhs" with interspersed with laughs and merriment as he continually surprised everyone with the types and levels of magic, illusions and slight of hand. All levels of the show and the interpersonal relationship were high level and professional.In closing, I would give my highest recommendation and highest level of support for anyone who wishes to bring a professional, handsome young illusionist into their family, group or meeting.

Mark Doherty
15:46 19 Sep 16
Matias volunteered his talent and time at the annual Spring Happy Hour fundraiser for New York Cares. Our guests were excited to have him at the event this year and everyone truly enjoyed his magic. His presence and tricks added a special element and excitement to our event.Matias was easy to work with, very communicative, timely, and professional. I would highly recommend him for whatever event you are planning!

Miryam Amsili Meir
14:31 22 Jun 16
Matias and his company performed wonders at a B2B trade show. He incorporated many of businesses into his tricks, which was pretty clever. I still remember those businesses! He's memorable and a lot of fun.

Justin Racz
15:05 18 May 16
Magician Matias performed an awesome show. The complete audience loved him and his tricks are out of this world! Highly recommend booking him for your events!

Jacob Schaap
14:56 13 May 16
Matias visited our Young Event Professionals event and he was fantastic! Great personality and magic that is sure to amaze. Thanks Matias!

Michael Anthony Maturo
01:13 11 May 16
Matias did a great job once again. He has a gift for connecting with his audience. We will be using him again next year.

Jamie Hagness
14:46 06 May 16
WOW! Very thrilled with Having Matias. He was a great addition to our networking event. He mesmerized the crowd and left our guests happy! I would highly recommend anyone hire Matias for your next event.

Georgia Rivera
03:41 03 May 16
Matias is amazing tying your corporate message in with fun magic. He attracted many people to my booth at Trade Brooklyn but more importantly communicated the value of my products and services in a meaningful way. I received many more requests for information and follow-up meetings than from previous trade shows and I attribute that mostly to having Fun Corporate Magic at my booth.I highly recommend Fun Corporate Magic for corporate brand building events.

Steven Conyers
14:52 25 Apr 16
I'm a musician and I've had the chance to perform alongside Mattias at several private events. I was most impressed by his work at an intimate house party of about 20 guests. His close up magic, charm, and family friendly jokes had the guests truly enthralled. He was also able to transition from close up magic to putting on a short featured show that captured the attention of all the guests. Its takes a real pro to make that work in such an intimate setting, and its just one example of where I've seen Mattias deliver time after time.

Adam Lomeo
13:26 17 Apr 16

Matias Letelier
14:47 16 Apr 16
Matias is unbelievable!! He can turn $1 into $100 literally in front of your eyes. He is just so incredibly charming and fun to be around. Matias created excitement for a networking event to bring people together and cause them to interact with each other. I highly recommend you hire him!!!

Amy Noelle
21:49 08 Apr 16
I've seen Matias do up-close magic and sleight of hand magic. It was awesome and fascinating! I would highly recommend him!

Conrad Strabone
16:04 08 Apr 16

Marlana Salmon-Letelier
23:07 07 Apr 16
Matias, this is exactly what I'm looking for our !
How much is it?
"Fun! Thank you so much!"
"It was a fantastic show!"

 , are you ready to make
your next trade show a complete success?
Call Matias now at (646) 476-9830 to book your show today!
Or fill out the form below.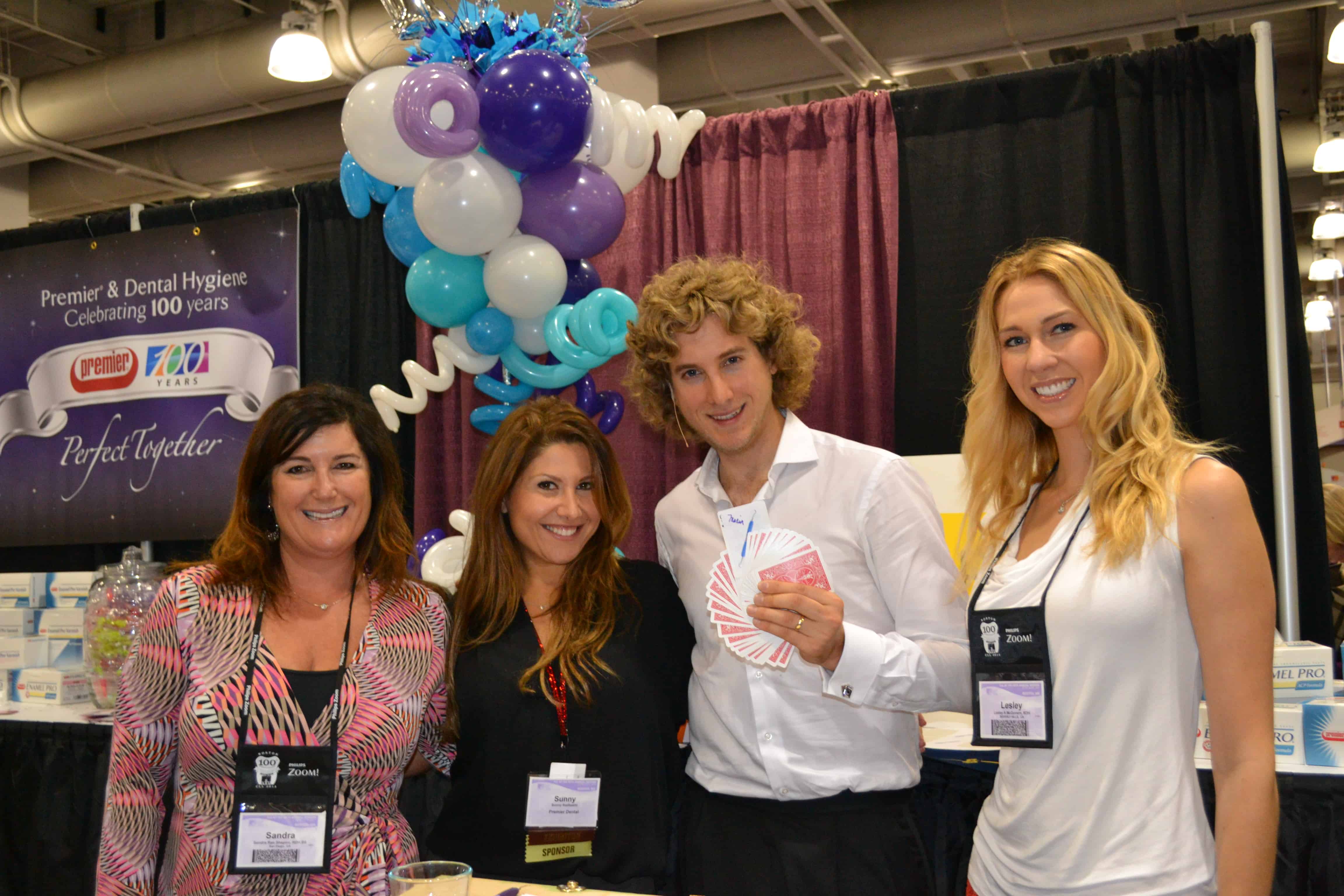 If hundreds of companies can trust
New York Illusionist & Mentalist Matias Letelier to make their events amazing, so can you!