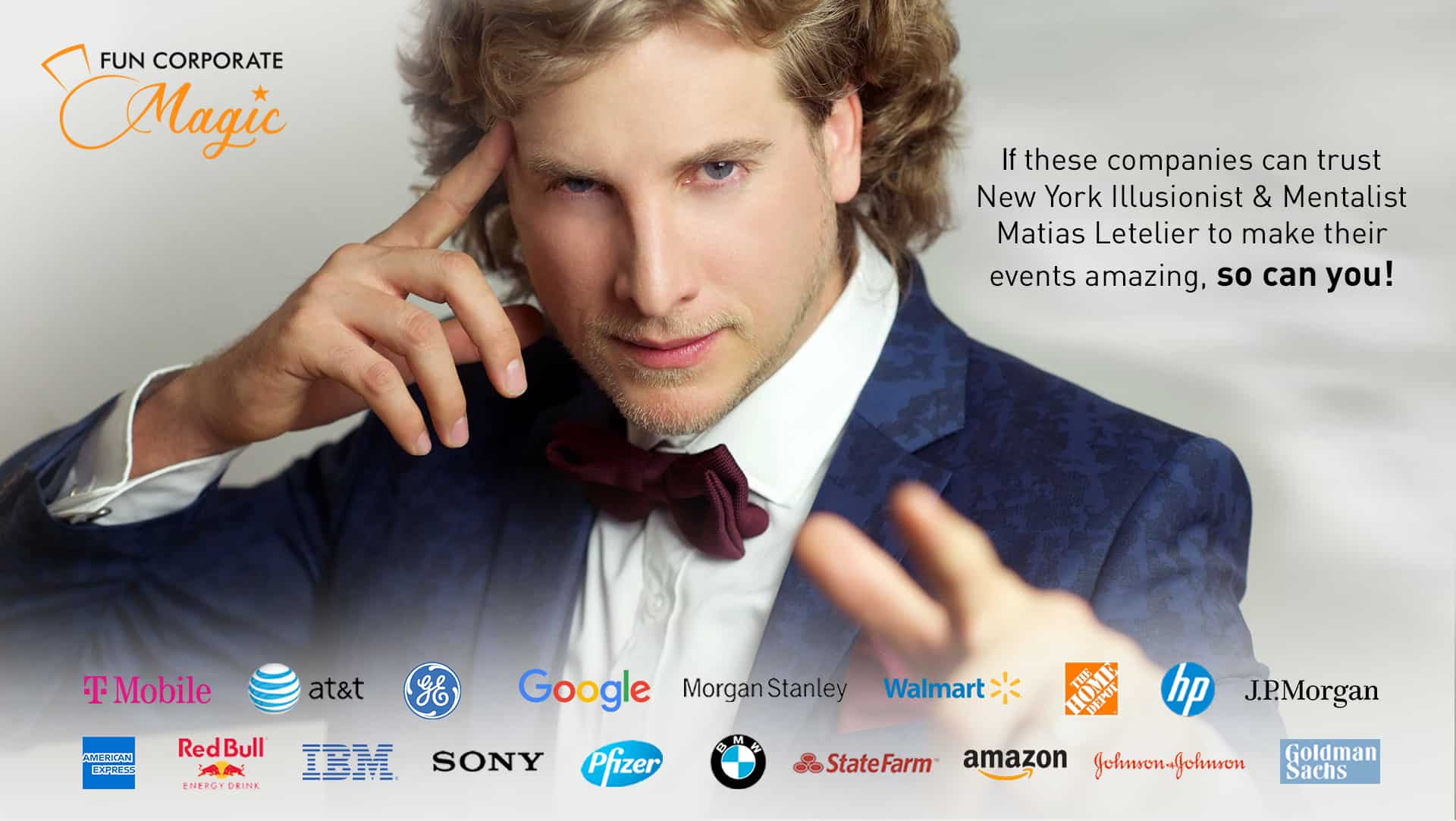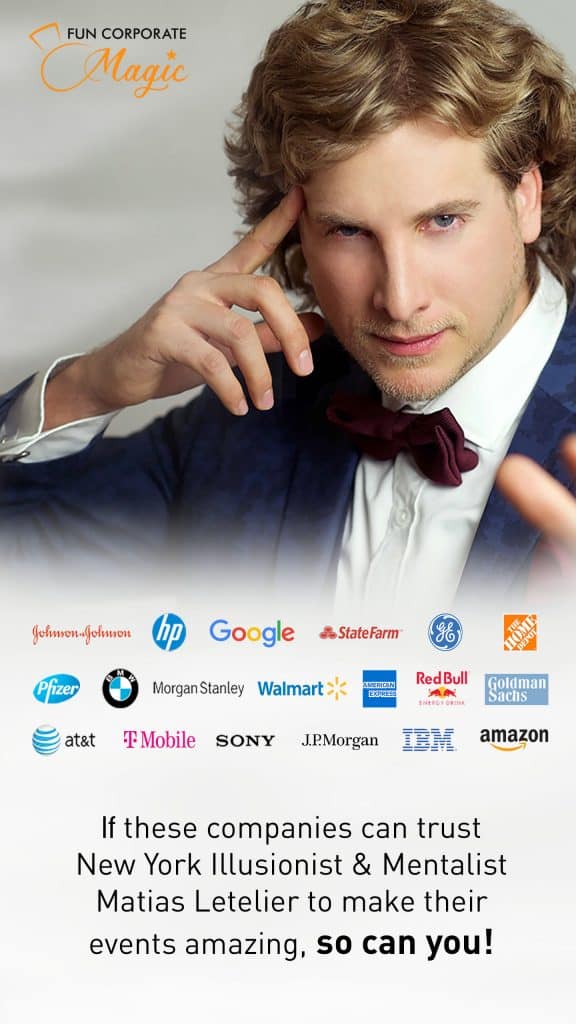 NEW EXCLUSIVE ONLINE MAGIC SHOW DURING COVID-19

We believe everyone should experience magic and wonder in their lives. By linking magic with corporate marketing strategies, we use our skills to craft unique magical experiences with your products that will transform people into prospective clients.
Let us introduce you to the Ultimate Corporate Experience from the top Corporate Magician in NY:
Fun Corporate Magic
Where Your Business Fuses with Magic!
WHO IS MATIAS LETELIER & FUN CORPORATE MAGIC?
Have you ever been to a corporate event and witnessed a bilingual illusionist, mentalist and pickpocket with a charming accent perform with hundreds of people surrounding him; they are completely engaged and entertained by his performance; laughing with his clean comedy; participating in every illusion as a team; and wanting to be amazed over and over again? Have you ever experienced that before? If your answers are no, then you haven't seen Matias' Fun Corporate Magic because that is precisely what he does!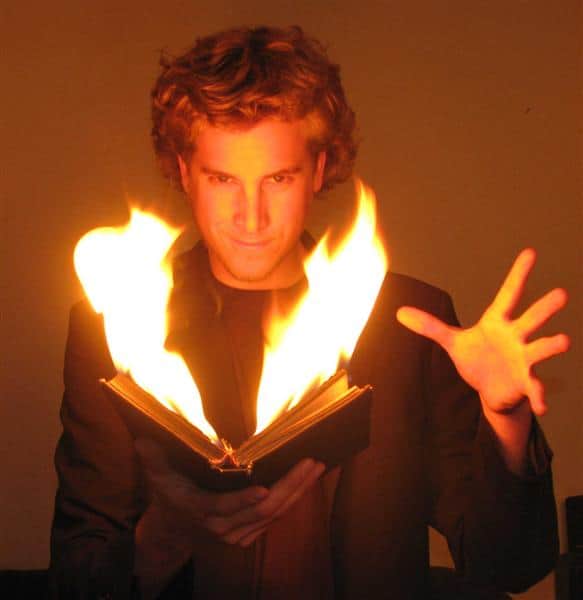 With over 20 years of experience, Matias' unique blend of top-notch magic, mentalism, clean comedy, pickpocket, high energy, and lots of audience participation, has helped him become one of New York's favorite entertainers for private and corporate events. With performances at private parties, along with companies such as Volkswagen, Heineken, IBM, BMW, Veuve Clicquot, American Express and AT& T, Matias' charming accent and exceptional talent have delighted thousands of people across the USA.
Are you ready to book? Please use the link below
to check availability and request your booking now!
MATIAS OFFERS THE FOLLOWING PROGRAMS FOR CORPORATE & PRIVATE EVENTS
Are You Ready To Experience The Best Corporate Magic Show
For Your Next Corporate or Private Event?
Call us now to book your show today!
DO NOT DELAY!
DATES FILL UP EXTREMELY FAST
----------
Request availability, package and pricing info by clicking the button below
or calling
(917) 789-8992