, I'm ready to help you make tons of money!
Hi , I will have my assistant Coni check the date/time and location of your convenience to meet and discuss how I can help you make your client's events fun, exciting and memorable, while helping you make more money and grow your business!
Make sure you check the email we will be sending you to .
Looking forward to meeting with you!
Have a great day!
Magically yours,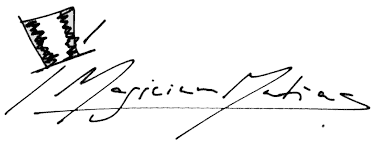 MATIAS LETELIER
Illusionist & Mentalist