VIRTUAL SHOWS BOOTCAMP


From live to virtual,
and how TO became a virtual TV Host*
*Or at least that's what my friend, who is a TV news anchor says!
Before the pandemic I was performing live shows all around the world.
Then the pandemic came and just like many of you I found myself with the difficult question:
WHAT AM I GOING TO DO?!?!?!?!?
For me, this was just the beginning of a very unforeseen successful story.
I was lucky enough to have jumped on the "virtual train" early in March (thanks to my wife!). But as many of you I had no clue on how to produce a virtual show. So I watched thousands of hours of tutorials, and read hundreds of manuals on cameras, live streaming platforms, sound, equipment, etc., and spent thousands of dollars on things I thought I needed but didn't. I have to tell you, I learned A LOT!
Overall, I went on a virtual rollercoaster with some good and positive experiences. Yes, I did almost everything and tried everything, you name it! But I threw away those bad lemons and now I'm enjoying my sweet lemonade!
And now I'm ready to share that so you get from 0 to 100 in NO TIME WITH NO EFFORT AND NOT PAYING A FORTUNE FOR THINGS YOU DON'T NEED and focus your time, energy, and money into those things that will take your virtual shows to the next level.
With hundreds of virtual performances, I have perfected my virtual show and now it's time to help you achieve the same.
CLICK ON THE VIDEO BELOW
TO WATCH MY WEBINAR!

I hope this get you excited and motivated, and then join me on this VIRTUAL SHOW BOOTCAMP that will cover the most important aspects and factors of how to produce a good quality virtual program.
Are you ready to become virtually successful?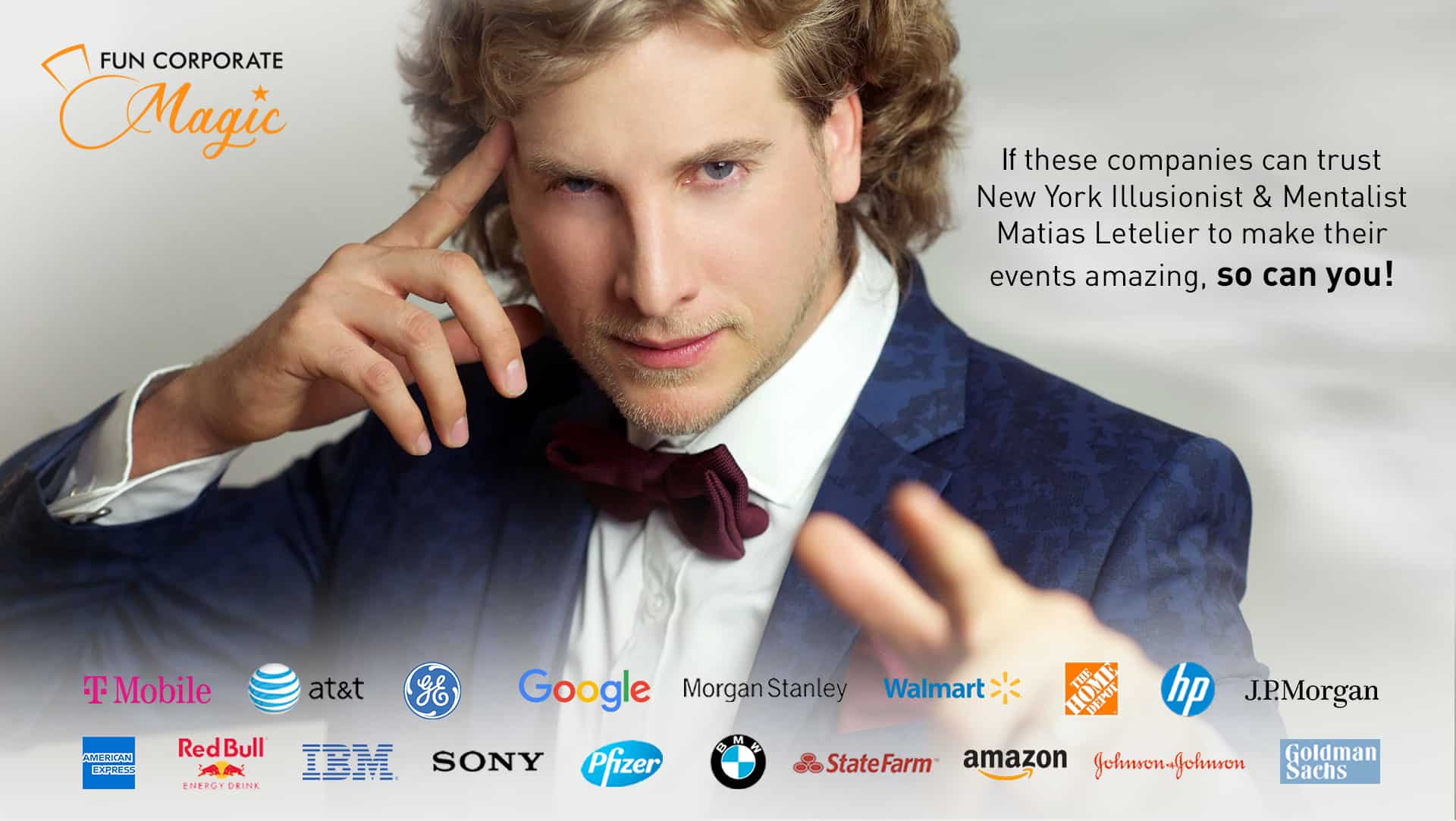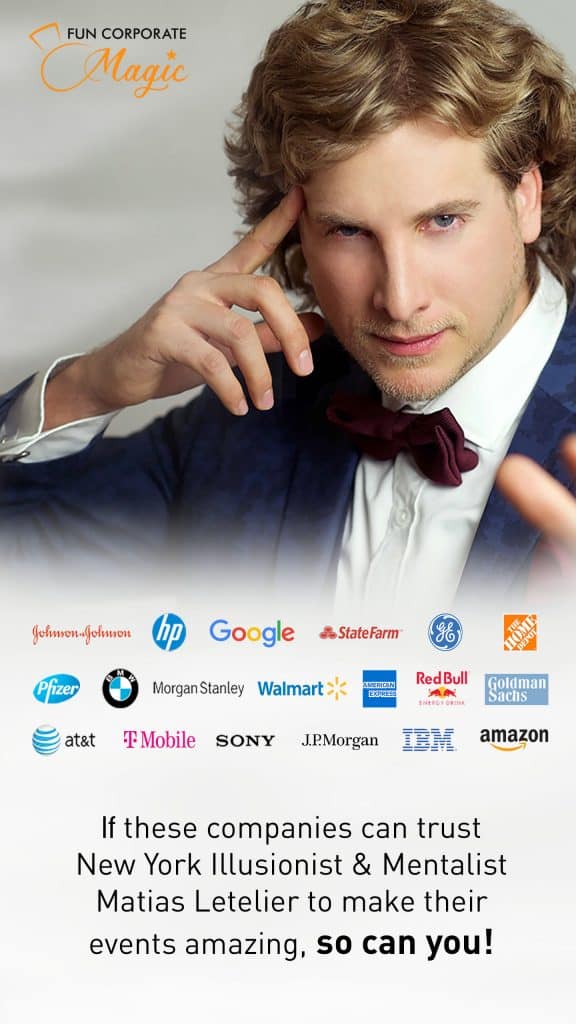 You don't need to be tech savvy to succeed!
What you will learn
WEEK #1
Best Practices for Virtual Shows
Tips on production and set-up

Basic Set-up 1 computer + 1 camera + mic
Airpods/bluetooth mics
Second/Third Screen/Monitor

Other Platforms Pros and Cons

Zoom set-up

Webex set-up
MS Teams set-up
Other platforms

Zoom tips
WEEK #2
How to set-up your home virtual studio
From Computer to the Internet

Install Zoom/MS Teams/WebEx
Check internet speed

Camera, light, Zoom

Configure mic (airpods/yeti/internal mic)
Check cameras/monitor
Additional screen?
Light/sound coach with Eli Bronstein

Multi-cameras in Zoom

Plug 2nd camera (phone or other)

Rehearsal sessions
WEEK #3
OBS/ECAMM Workout
From A-Z all you need to know about setting up these two programs

Instal OBS
Instal ECAMM
Instal Virtual Camera Plugin

Setting up your intro, main content and ending

Create your intro scene
Create your ending scene
Create your main scene
Tricks and tips
WEEK #4
Equipment

Hardware

Windows vs Mac
Desktop vs Portable
Cheap vs high-end lights

Stream Decks vs hotkeys

How to set-up multi cameras

Webcam vs Camcorder vs DSLR vs High End Cameras
Capture card vs Atem mini

Starting Kit
Intermediate Kit
Advance Kit
WEEK #5
Getting Booked

How to market yourself

Success equation (Show/expectation>1)
SWOT analysis
Niche selection
Channels
Marketing materials
video coaching with Patrice Poltzer (pending)

How to make a nice promotional video

What makes you unique?

Don't copy, be creative
Show pricing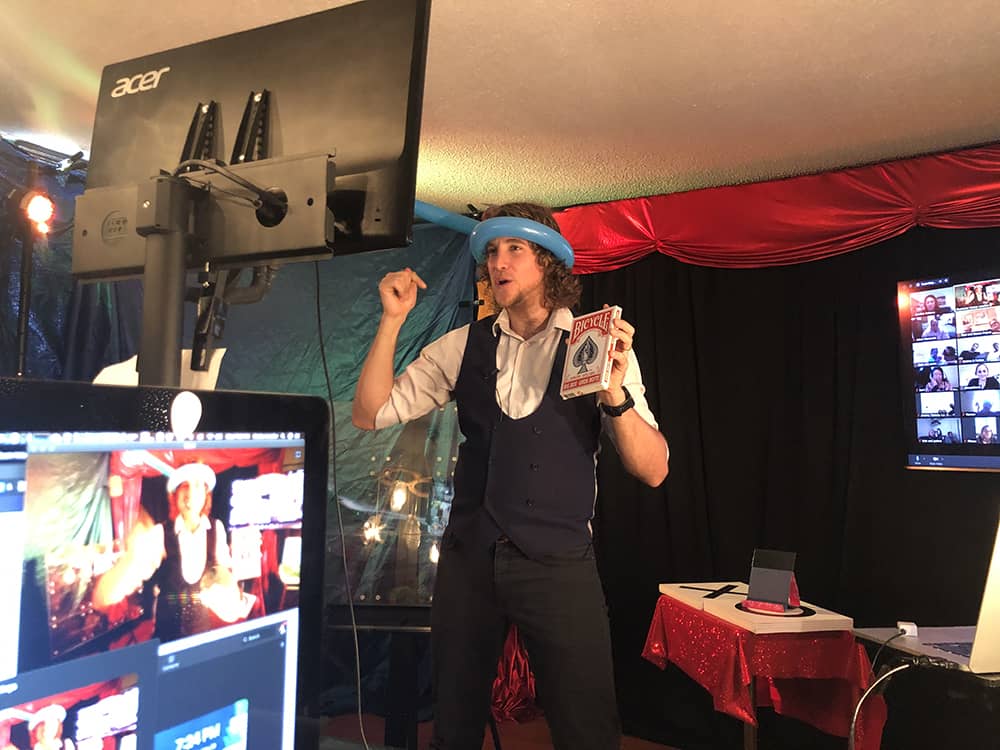 Plus you will receive a complementary couching session with me so we can dig deeper into your own set and make sure you are rock n' rolling your virtual show!
All of this has a value of $2,000+
but we are giving a special discounted
and very accessible price of just $497!!!
Or 3 payments of $179/each.
Think about it… you will recover this with just one show and the investment will be worth many more!
I want you to be successful because the market is too big and in need of good quality programs.
Are you ready to become virtually successful?
Click in one of the options below to proceed with the payment
Starting on Feb 25th at 8pm EST
Replays will be available
Each session will be around 1-2 hours + Q&A