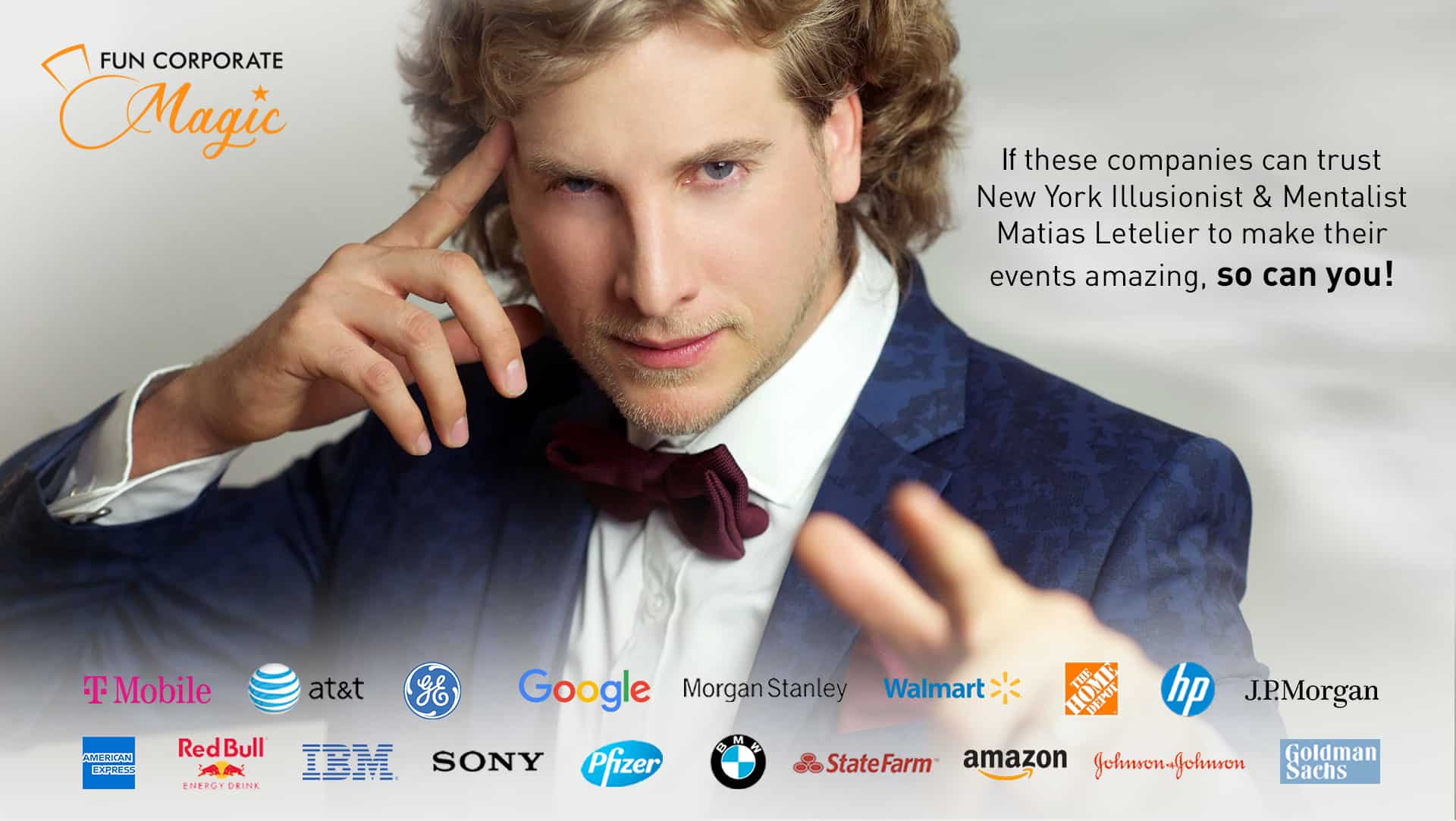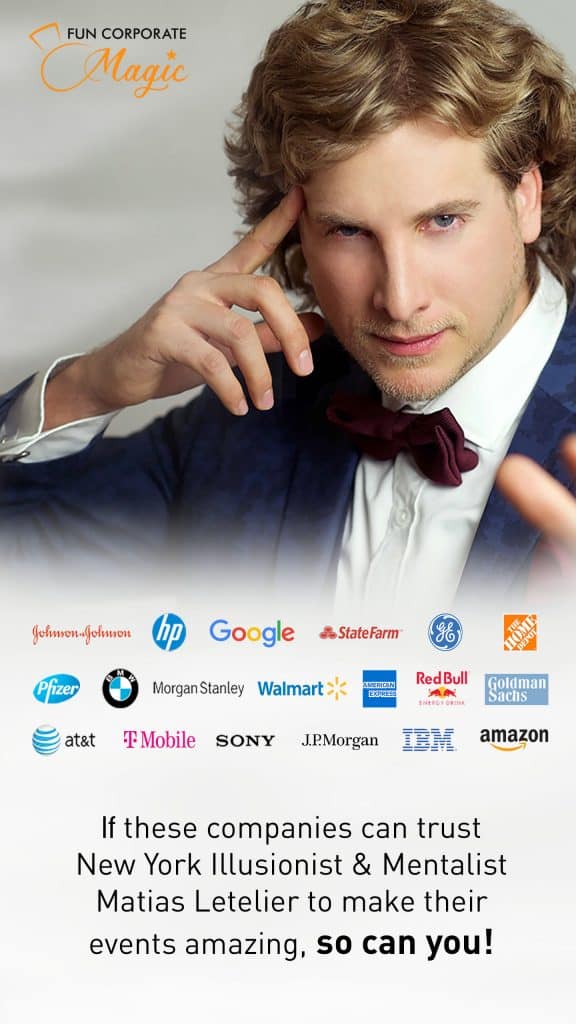 A MESSAGE FROM ILLUSIONIST MATIAS
Learn a Cool Magic Trick... but be careful, people might not want to play poker with you!
THE 4 ACES PRODUCTION
Materials:
1 Deck of cards

Separate the 4 aces

Add one extra card




Remember to

1) Practice

2) Don't do the trick twice, and

3) Don't reveal these secrets!
If we can help make your next virtual birthday, family gathering, or holiday party more fun, please let us know! 
For inquiries please contact us at:
Email: contact@funcorporatemagic.com
Office: (917) 789-8992