ILLUSIONIST MATIAS
TEACHES YOU MAGIC
Hi I hope you enjoyed the show!
Here are the instructions to a cool and easy-to-do card trick, along with the answers to the connection question (if you were part of it during the show). Make sure you practice the trick so you can continue to spread the magic around the world (and keep everyone entertained for a while!).
I hope you enjoy them. 
And if you are interested, you can also join my virtual magic school! Seriously, many people have asked me if they can learn some tricks, and I've put together a little 4-lesson course that will teach you some fun and easy-to-do tricks. 
And please keep me in mind for in person and virtual events.
Let's socially-connect on instagram –> @IllusionistMatias.
Be well, stay safe and healthy, and don't forget you can help make this virus disappear by wearing a mask and washing your hands.
Magically yours,
Illusionist Matias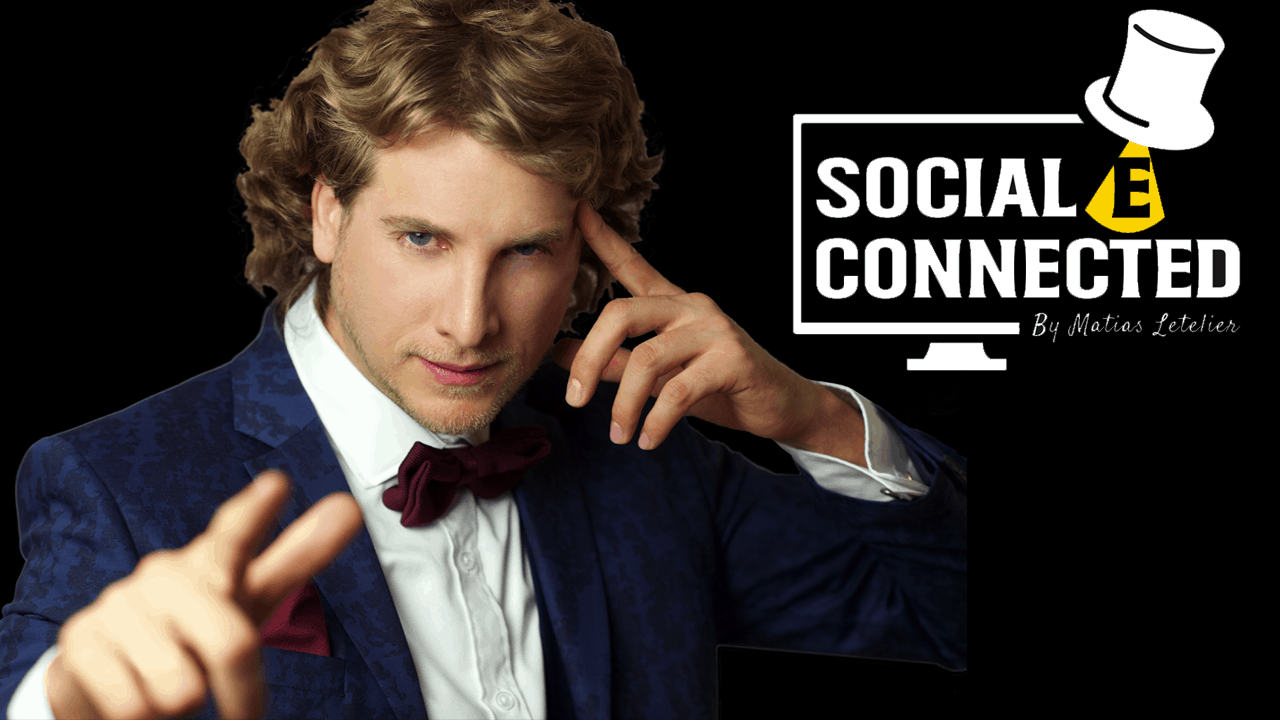 Learn a Cool Magic Trick... but be careful, people might not want to play poker with you!
Remember to
1) Practice
2) Don't do the trick twice, and
3) Don't reveal these secrets!
THE 4 ACES PRODUCTION
Materials:
1 Deck of cards

Separate the 4 aces

Add one extra card
If we can help make your next virtual birthday, family gathering, or holiday party more fun, please let us know! 
For inquiries please contact us at:
Email: contact@funcorporatemagic.com
Office: (646) 476-9830