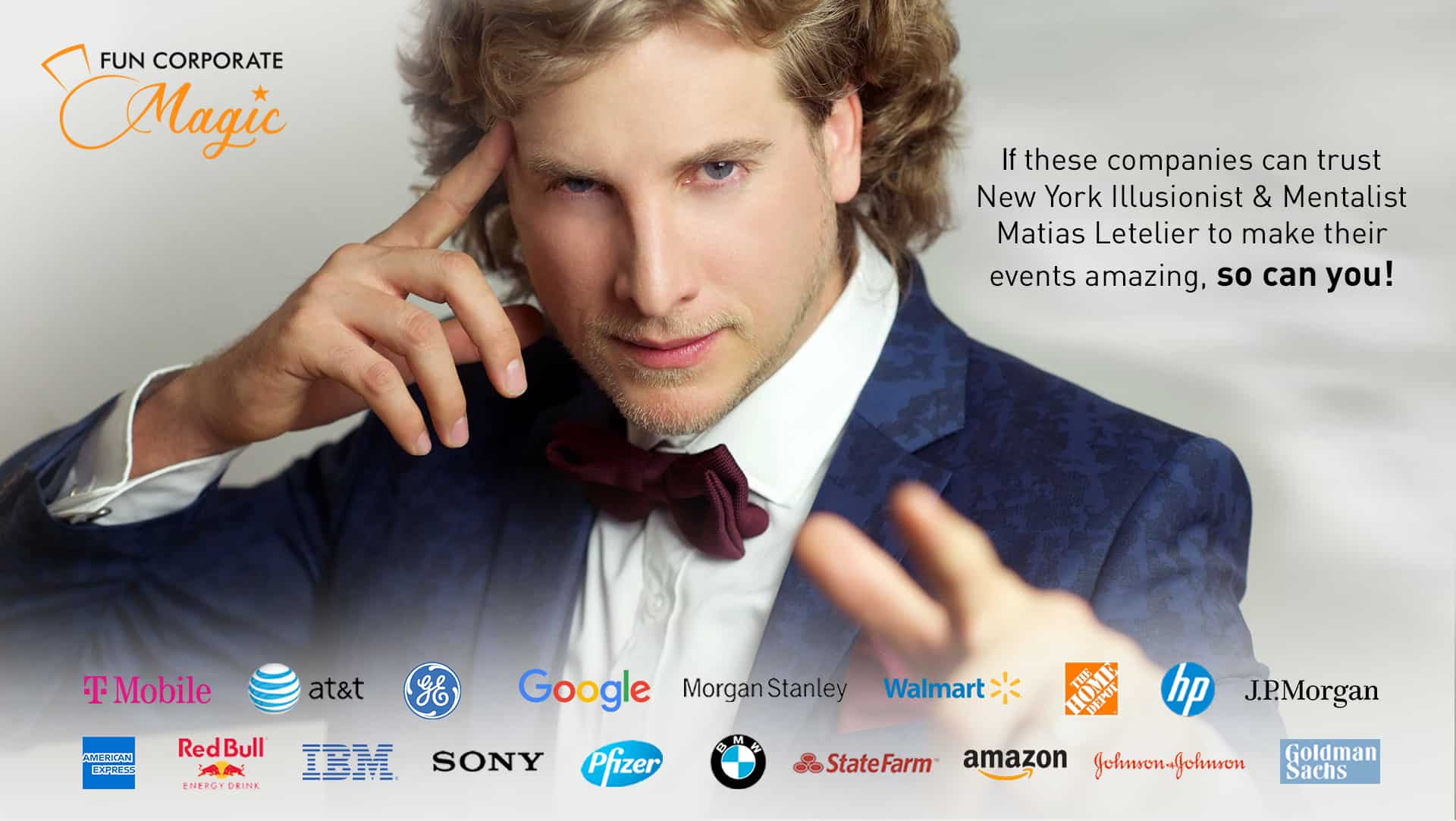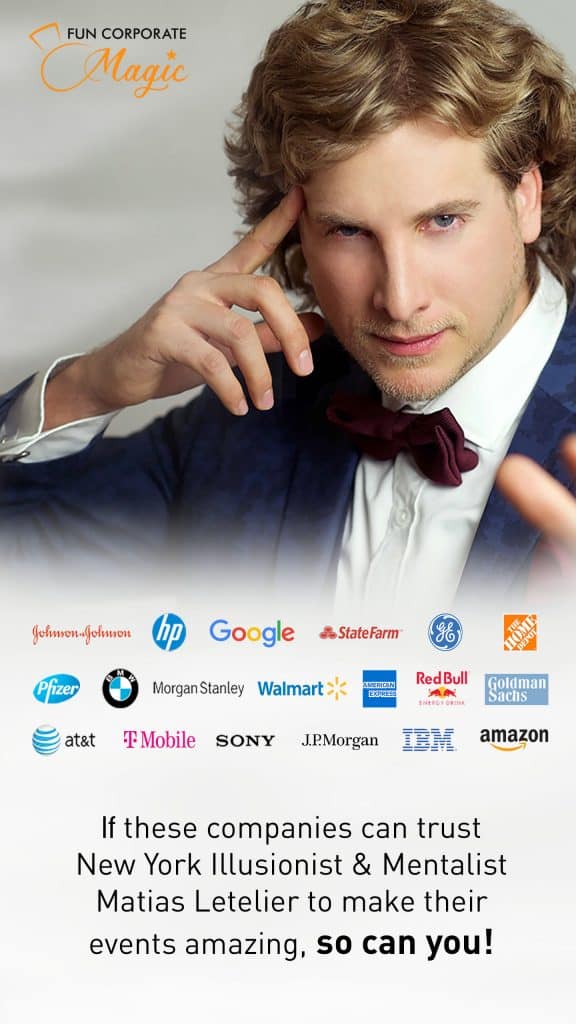 We know you want to book with confidence. Matias is a professional illusionist with 20+ years of experience. He has an extensive curriculum; and in addition he has performed for some of the top brands and corporations in USA, along with exclusive clients all across the US and the world (he has performed in 27 countries and counting!).
Here are some people who graciously offered to be Matias' reference. Please feel free to contact them. However, we ask you to not share their contact information.
Hear what people say about Matias Shows!
And just in case, here are a few more!