Let Us Introduce You To:
Matias Letelier
New York's Hottest Illusionist, Mentalist and Pickpocket
for Corporate Magic Shows in New York, NY!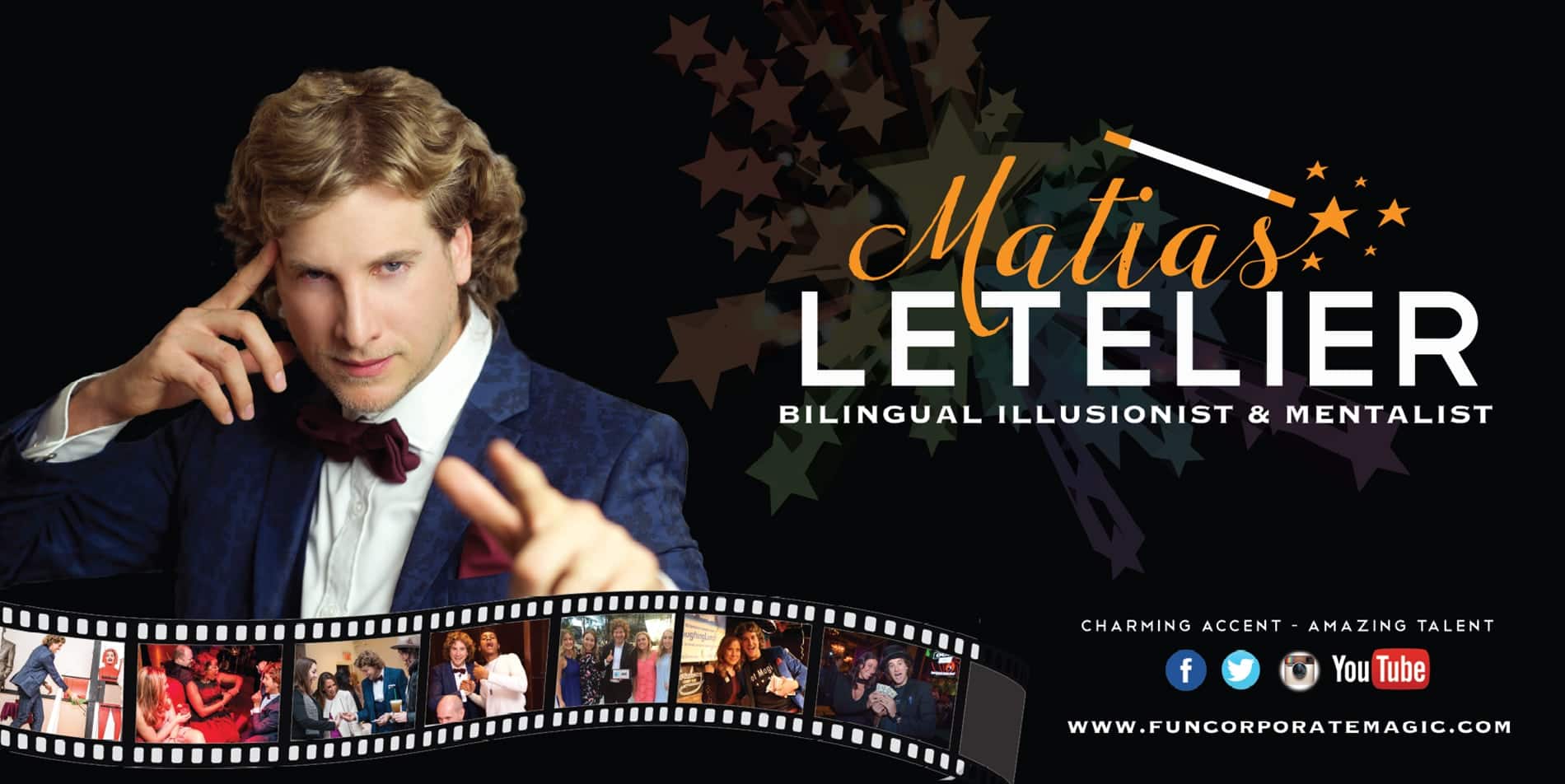 If these companies can trust New York Illusionist & Mentalist Matias Letelier to make their events amazing, so can you!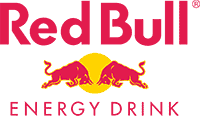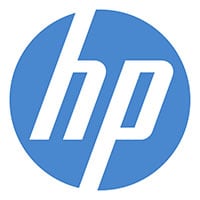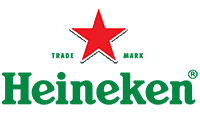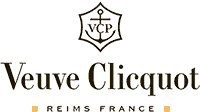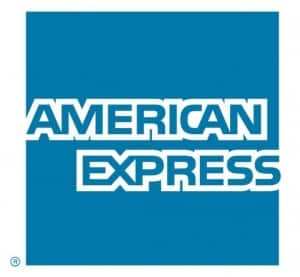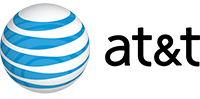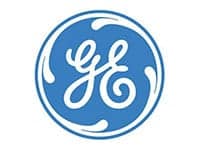 In addition Matias has brought his show to many more corporate and private events in New York and other cities in the New York area, including the following New York based companies:
ARGONAUT

, New York, NY

CISCO, New York, NY
Lifetime Brands | Mikasa, New York, NY
Sunshine Daycare, New York, NY
L'Absinthe, New York, NY
One Penn Plaza, New York, NY
BNI Lucky62, New York, NY
VALENTINO

, New York, NY

COLE HAAN, New York, NY
Capital ONE, New York, NY
KPMG, New York, NY
Haineken, New York, NY
CNN, New York, NY
SMARTLING, New York, NY
NOOR STAFFING GROUP

, New York, NY

GIC

, New York, NY

BON BEBE

, New York, NY

EDUCATION THROUGH MUSIC

, New York, NY

BEME

, New York, NY

INSTRATA

, New York, NY

LISS CONSULTING

, New York, NY

YOUR VIP PASS

, New York, NY

BOOKSTR

, New York, NY

CORIGIN

, New York, NY

ONEGIN

, New York, NY

FIRST EAGLE INVESTMENT

, New York, NY

WEWORK

, New York, NY
Illusionist & Mentalist Matias Letelier is available for Corporate and Private Events all over USA
Corporate vents
Country Clubs
Private Parties
Wedding Receptions
Awards Nights
Banquets
Galas
Corporate Functions
Grand Openings
Product Activation
Client's events
Christmas Parties
Holiday Parties
Summer Picnics
Family Fun Days
Conventions
Trade shows
Other Special Events
We Guarantee His Charming Accent Along With His Unique Blend Of Top-Notch Magic, Mentalism, Clean Comedy, Pick Pocketing, High Energy, And Lots Of Audience Participation Will Make Your Next Corporate Event In New York Fun, Amazing and Memorable, Or You'll Get The Show FREE And We'll Donate $100 To Your Favorite Charity Just For Wasting Your Time!
Hear what people say about Matias' Virtual Shows!
Matias is hilarious and was also able to provide a memorable magical experience through the pandemic. His show is crafty, full of laughs, and really provides an interactive experience.

Harsh Patel
16:07 08 Aug 20
Matias was incredible! The show was terrific and really helped take my friend's long distance birthday party to the next level. Everyone was entertained and bedazzled by the performance. Matias was thoughtful and patient through any technical issues and very accomodating to our needs. We especially enjoyed the personalized tricks and audience. participation. I have already, and will continue to recommend Matias to all of my friends seeking pandemic-friendly entertainment! Thanks again!

Peter M. Loftus
18:07 28 Jul 20
Wonderful show for my company's virtual engagement program!

Alexis Byrd
14:09 27 Jul 20
Magician Matias exceeded all expectations in his virtual show. The audience loved his level of engagement and was especially amazed by his interactive card trick

Katie Brehm
17:25 22 Jul 20
I have seen Matias in person and now virtually. It is amazing how he can build an intimate and engaging show using Zoom. It was like having him and everyone else on our living room. It is so cool how he mixes magic and technology to actually make everyone participate. I fully recommend him!

Felipe Saffie
15:22 10 Jul 20
Matias was incredible. Super friendly, funny, and a very experienced illusionist. We had seen him previously at the McKittrick, and this was actually more enjoyable since it was personalized!

Yedi Peguero
15:15 08 Jun 20
I ask Matais if he could do a short performance for my special needs students virtually. He was a ton of fun, very interactive, and kept us entertained! My students really enjoyed his show!

I attended a show recently and really got a kick out of Matias' fun tricks and friendly engagement of the audience. I came in with a head full of office-related preoccupations, and left with the joy of wonder and a few good laughs. Thanks for a great evening!

Adam Houhoulis
17:41 25 May 20
Matias Salmon-Letelier provides so much playfulness and mystery in his show. And his skill is amazing! He also includes everyone so that it feels like a community experience. I highly recommend!

Renee Roederer
00:16 23 May 20
Great illusionist, don't know how he did it!

Zach Schwanbeck
00:05 19 May 20
Contracted Matias to do a virtual magic show for my wife's birthday. I found him via an internet search with no prior experience. I wasn't too sure how well a live act would translate to a virtual event, but it was wonderful. Matias was funny and energetic, and really kept the audience entertained! Also, the instructions and help to make sure the show went off smoothly were top notch. Good stuff and highly recommended!

James Siegel
22:55 16 May 20
"Thx Matias Letelier for doing all of your amazing videos and keeping your magic going" - Soren (age 7)Matias is a great charismatic showman. He is entertaining, current and 'charming' in more than one sense of the word 🙂 He puts the audience at ease while involving them in the show in a really fun way. If you're looking for an illusionist for a social or business event he'll work with you to come up with something just right. I wholeheartedly recommend him. (Quentin - Soren's Dad).

Quentin English
22:47 09 May 20
What an amazing show and right in your own living room. So entertaining and a wonderful interactive experience. Matias is an amazing illusionist and full of charisma. Who couldn't use a little magic right now?

laura zinn
22:35 08 May 20
This was the most enjoyable experience I have had my whole 6 weeks of quarantine so far! Experiencing Matias digital show feels like you are having your own personal Las Vegas or Broadway show but intimately in your own living room. He is hilarious, charming and just when you think there is no way he is going to pull this trick off--- bam--- you are floored at his talent. He is worth every penny, because for the first time during quarantine, I forgot I was in quarantine and that we were experiencing a world wide pandemic. Matias really makes you believe in magic and I am so grateful for him bringing us hope and joy to our hearts again.

Sarah Acosta
22:36 05 May 20
Incredible show - we all needed a good laugh and were thoroughly entertained.I plan on surprising other friends with his gift ASAP ... again

This show brought some joy when we need it most! Thank you, Matias, for you energy, your humor, and your magic!

Nancy Abbey
23:30 04 May 20
I LOVE Matias' performances, and especially how he has been able to adapt them for this time in quarantine. Matias did a show for our church and amazed and delighted us all - even in a zoom meeting! The show was interactive and entertaining and lifted my spirits.

Katie Cole
13:51 29 Apr 20
Matias is awesome. He provides such a great atmosphere and it is obvious he loves what he does. We have seen Matias perform twice and every time when he finishes, the conversation continues for hours about how great his performances are. I highly recommend him for any event you have.

Maxwell Avery
21:36 27 Apr 20
Very fun show! I appreciate Matias taking the time to perform for us. Audience participation was neat!

Jon Keller
15:03 27 Apr 20
Matias show was very entertaining! Great for all ages.

Paula Mockute
08:13 27 Apr 20

Zachary Herlands
20:49 25 Apr 20
We had an excellent evening over 2 shows with Matias - rave reviews from our teams and it was such a fun time! Really recommend the virtual show. Very uplifting and fun, much needed in the current environment!

Katelyn Atherton
08:26 20 Apr 20
Matias charmed us with magic and humor. He personalized the performance for our graduate Scott, making it fun, interactive and entertaining. Thank you Magician Matias. You are the best.

Dee Salmon
11:50 17 Apr 20
We had a wonderful Zoom birthday for my husband. Mathias and team were super professional, easy to work with and the show was amazing. I had friends and family emailing and texting saying how much they enjoyed the show and connection. I highly recommencement for a family friendly event option!

Sarah Opheim
02:34 08 Apr 20
Matias brought the MAGIC to our online self improvement group meeting during very dark times. We were all so grateful for his positive and uplifting online show. I am excited to include Matias in many future online meetings as he completely uplifted the mood and energy of our group. Thank you, Matias!

William Wise
12:26 01 Apr 20
Great entertainment and really interesting "tricks".

Randall Gianopulos
00:02 16 Feb 20
Matias helped us host a great event! He is very professional, talented, and was great with our hotel guests.

Constance Turner
18:41 14 Jan 20

Richard Vacas
15:20 11 Jan 20

Gina Hoffman
04:03 28 Dec 19
I am responsible for our annual c ompany holiday party and this year it included Matias Leterlier. We had him for a one hour stroll during the cocktail hour. With 150 employees, I wanted to be certain they were entertained and from the comments I would certainly say they were! President is not the easiest man to please and when I informed him I was asked to write a review, he told me "Please do, he was wonderful.!"

Stacy Petriello
16:34 26 Dec 19
We had our Holiday event for my Executive Team and Matias' presentation was the surprise for the night. He did such an amazing job including everyone around the tables in his tricks, entertaining everyone with such professionalism, and also amazing everyone with his expertise. I heard many laughs across the museum floor, and many more "Wow" moments.Thank you Matias, you made it such an amazing evening. Actually, perfect to begin celebrating the Holiday season...

Margarita Navarro
23:24 22 Dec 19
Matias and his booker couldn't have been more communicative and professional leading up to my corporate event. At the event itself Matias was very personable and performed lots of great tricks that all of our guests loved! Thank you Matias and Coni for a great event!

Jessica O'Brien
20:22 11 Dec 19

Schandel Meshman
03:09 17 Nov 19
The booking process was a pleasure!Everyone enjoyed his performance!!

Adelaide Khezrie
23:15 02 Nov 19
Matias' show at my friend's birthday party was great! Highly recommended! Just don't be like me and tell him what's in your mind before he reads it!

James McGrath
20:02 24 Oct 19
Matías was excellent. He was very entertaining and I enjoyed all the show. He is also very charismatic and connects very well with all the audience. I am so glad he performed at my sister's bday party.He was the cherry on the cake!

Sonia Kaiser
03:43 21 Oct 19
Matias is amazing! I just had the opportunity to hire him for my Birthday Party, he was on time, organized and very professional. He was very easy to reach, talk and coordinate before the event. He is a very sweet person too! My friends and I had a blast at the party, I definitely recommend him for a show. Thanks Matias!

Sofia Jaimes
15:58 16 Oct 19

Brett Senzer Destroyer of Worlds
21:51 15 Oct 19
Matias is worth every dollar! He delivered fun and imagination to our clients!Thank you for a great event.Valley Financial Group

kevin mcgarry
18:22 15 Oct 19

Daniel Lee
16:27 12 Oct 19

shobha viswanath
16:59 13 Aug 19
Matias was hired to assist with my bourbon brand's launch party which had a 1920's theme. He roamed the party and connected with guests while they mingled and tasted the bourbon. Everyone had a blast and really enjoyed his sleight of hand tricks. He also introduced the new bourbon to the crowd with a bit of shock and awe. He's great and I highly recommend him.

Andrew Quinzi
16:00 07 Aug 19
Who is Illusionist & Mentalist Matias Letelier?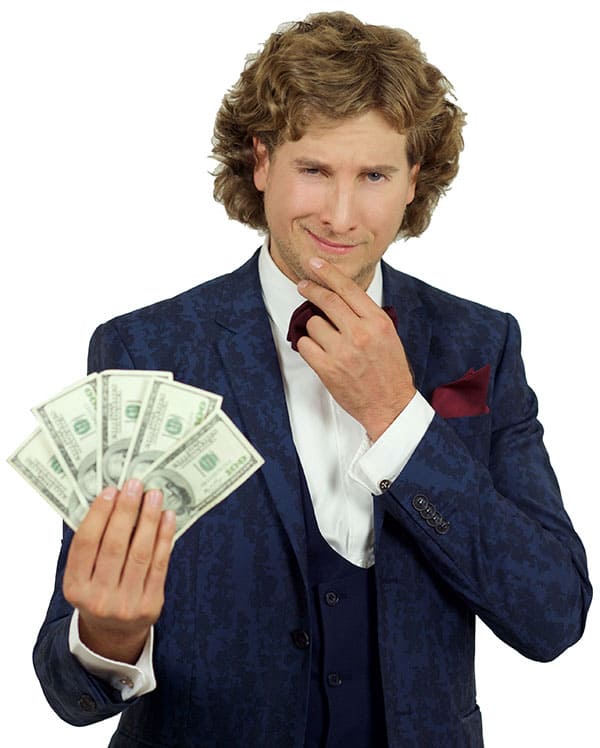 Thank you for your interest in Matias' Corporate Magic Show for your upcoming event in New York area. We call him the New York Corporate Entertainment Specialist because he knows how to delight your guests with Fun Corporate Magic! Many times throughout the year he helps make corporate events in New York fun, entertaining and exciting. The best style of entertainment for corporate events is an illusionist, mentalist and pickpocket who can provide a fun and interactive experience for your guests. And Matias offers a stage show where he performs illusions and comedy tricks; or close-up magic, mentalism and pickpocket during the reception or cocktail hour where the magic happens in the spectator's hands. Both will have everybody laughing, entertained, amused and amazed. Everybody will be involved with the magic as it includes lots of active audience participation. Just imagine your guests' faces when Matias makes a table float in the air or when he turns five $1 bills into $500!
We know how stressful it can be to plan your event. Allow us to help you make it a complete succes!
Check Out Our Great Programs To Make Your Event Unforgettable!
We have 4 programs for you: A full stage show, a one-man show, a mentalist show, and strolling entertainment. Or maybe try a combination of them!
1. STAGE ILLUSION SHOW WITH ASSISTANT
This is a professional show that will turn your event into a Las Vegas Show! You'll see Matias perform his world-class illusions with his beautiful partenaire Alexandria including a magical appearance, the ring illusion, levitations, clairvoyance act,  and Houdini's famous Metamorphosis.
Matias and Alexandria will keep your guests engaged and entertained with their clean comedy and interactive magic. And they will include your company's name or products in some customized tricks specially created for your event. Plus, Matias will pick-pocket some of your guest's watches, cellphones and more. In addition, 4 of your guests will float in mid-air in a trick that will have the whole audience hysterically laughing. And we guarantee everybody will talk Alexandria's levitation and the mind reading demonstrations for years to come!
These Are The Types Of Memories Your Guests Will Be Talking The Day After The Party For Years To Come!
2. ONE-MAN SHOW WITH ILLUSIONS
This is a one man show (no assistant) that is better for small events or private parties at a restaurant. No need to have a proper stage and it can be accommodated to small and large venues. The Show includes some great illusions and lots of audience interactions. Matias will also performs tricks especially created for your by using your company's brand name, logo, or products.
This is a mentalist show that is better for intimate dinners or small events, and it can be adjusted to fit small and large venues. The show includes a series of card tricks and mind reading demonstrations the way it used to be performed at the end of the 19th century, where a prestidigitator would be invited to entertain the guests with elegant and classic sleights of hands along with mind reading and psychic demonstrations. Matias will also perform tricks specially created for the event by using the name of the guest of honor or your company. All of this, along with the finest mentalism and smoothest pickpocketing, will leave everybody laughing and amazed.
4. STROLLING CLOSE-UP MAGIC, MENTALISM & PICKPOCKET
This is where Matias mixes and mingles with the guests performing short five to ten minute sets that include top-notch magic, clean comedy, mentalism, mind readings and pick pocketing. Everybody will be involved with the magic happening right in front of their eyes and in their own hands. Just imagine the guests' faces when Matias performs astonishing card tricks, reads their minds, unlocks their iPhones, pulls items from his iPad, turns five $1 bills into $500, and all while pickpocketing their watches, wallets, glasses, and more!
Are You Ready To Experience The Best Corporate Magic Show
For Your Next Corporate or Private Event?
Call Matias now to book your show today!
DO NOT DELAY!
DATES FILL UP EXTREMELY FAST
----------
Request availability, package and pricing info by clicking the button below or calling
(646) 476-9830
Please note Illusionist & Mentalist Matias Letelier will also travel to New York, Manhattan, Westchester, Queens, Staten Island, Long Island City, Brooklyn, North Bergen, Bronx, West New York, Union City, Weehawken, Flushing, Fairview, Edgewater, Hoboken, Jersey City, New Jersey, Philadelphia, Boston, NY, Atlantic City, NY, New York, Las Vegas, Ridgefield, Cliffside Park, Palisades Park, Fort Lee, Secaucus, Ridgefield Park, Leonia, Englewood Cliffs.