Let Us Introduce You To:
Matias Letelier
Queens' Hottest Illusionist, Mentalist and Pickpocket
for Corporate Magic Shows in Queens, NY!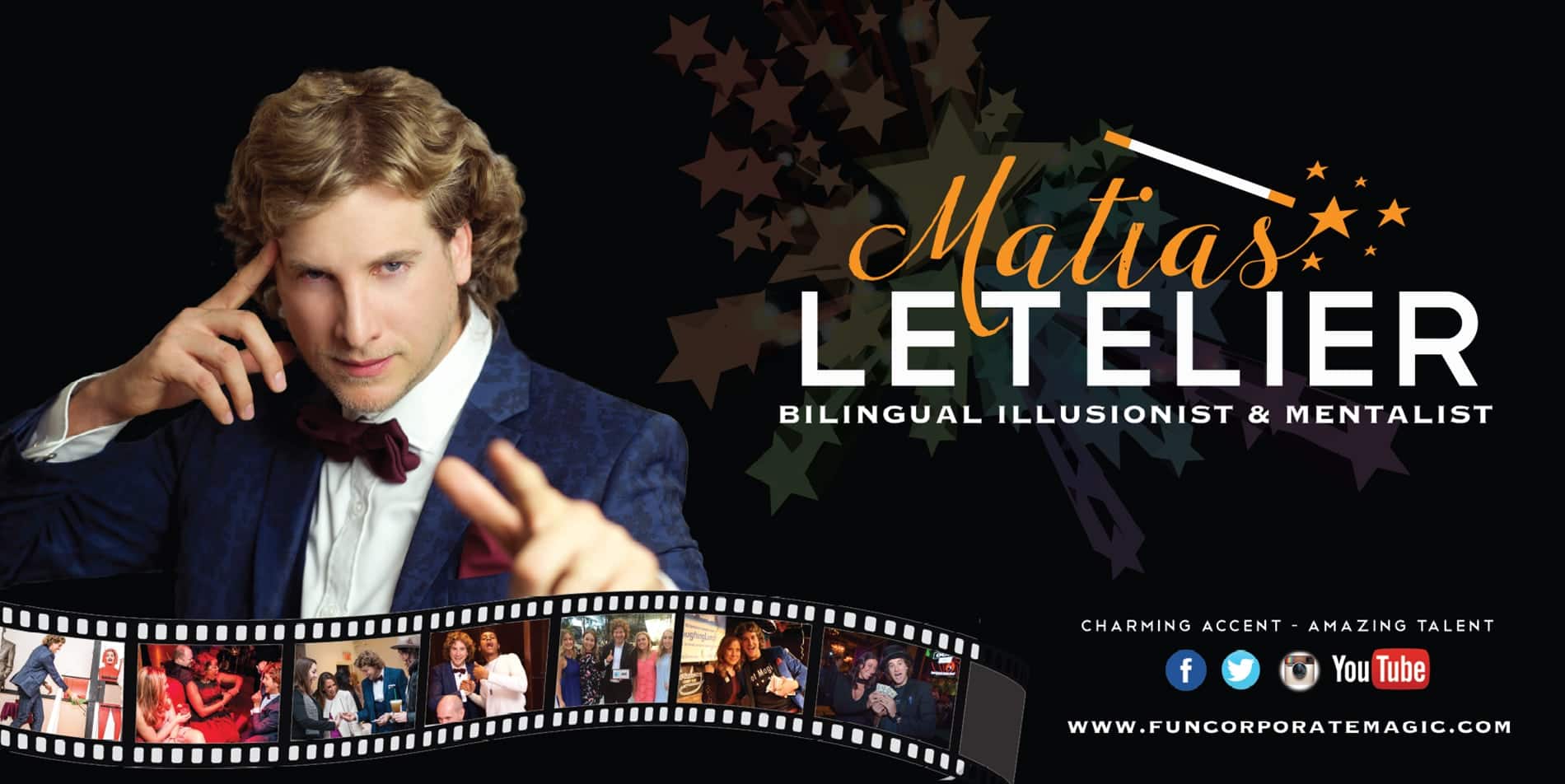 Hear what people say about Matias Shows!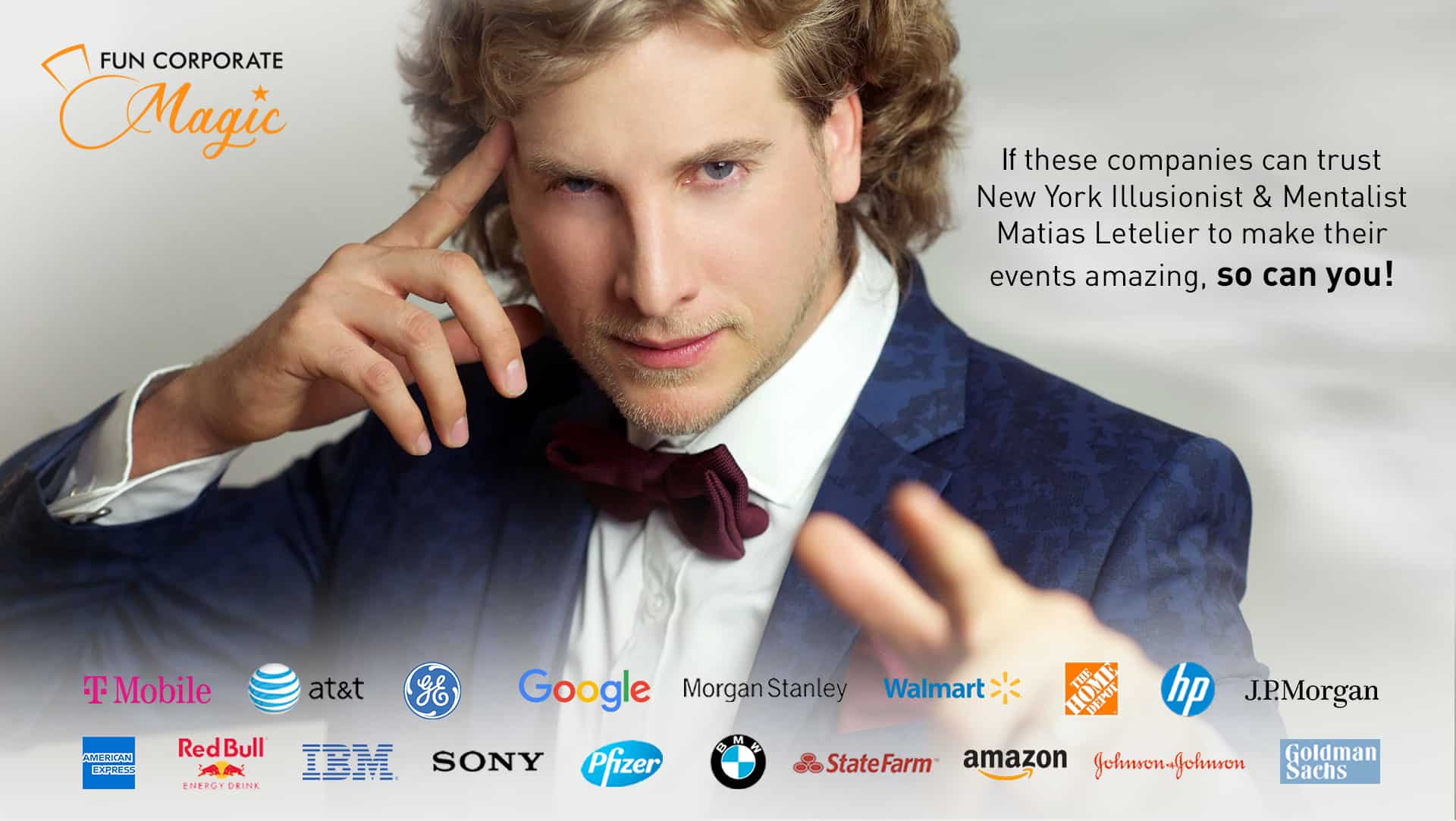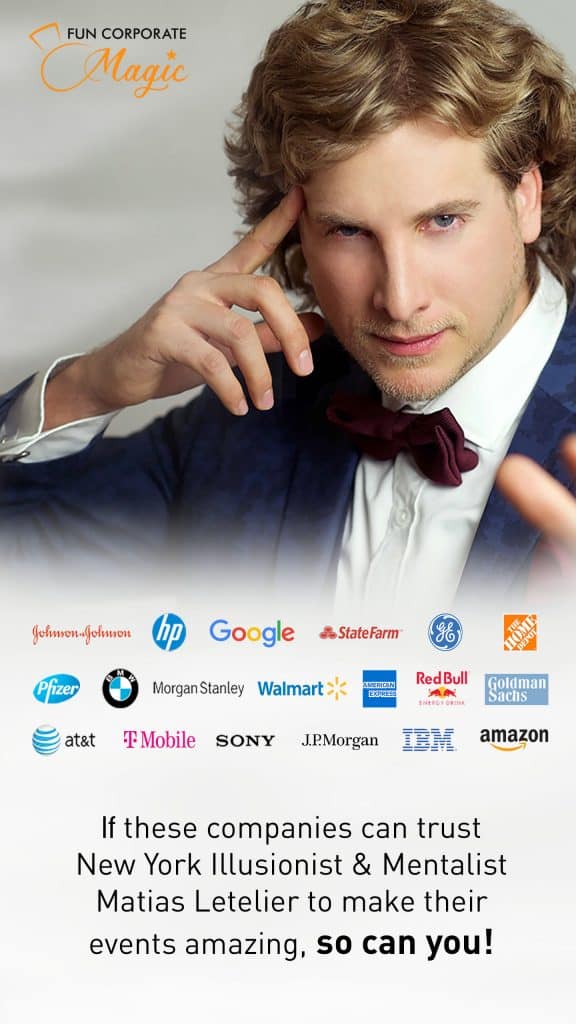 In addition Matias has brought his show to many more corporate and private events in Queens and other cities in the New York area, including the following Queens based companies:
Time Warner Cable Media Inc., Queens, NY
Hear what people say about Matias shows in Queens and New York!
"Customers and clients really gave great feedback on Matias. He was engaging, funny, and gave wow moments to his audience. Will highly recommend him for corporate events and will use him in any of my upcoming future corporate events. Good job Matias!"
"Matias entertained us at a work party on Friday. He was fantastic! He's been the topic of conversation at work today. Our colleagues who didn't go to the party missed a great time. I would recommend him for your next gathering large or small!"
"Thank you, Matias! Looks like everyone enjoyed you very much! I did get a lot of good responses from everyone! Thank you! We will definitely work with you again for future events!"
Are You Ready To Experience The Best Corporate Magic Show
For Your Next Corporate or Private Event?
Call us now to book your show today!
DO NOT DELAY!
DATES FILL UP EXTREMELY FAST
----------
Request availability, package and pricing info by clicking the button below
or calling
(917) 789-8992
Please note Illusionist & Mentalist Matias Letelier will also travel to New York, Manhattan, Westchester, Queens, Staten Island, Long Island City, Brooklyn, North Bergen, Bronx, West New York, Union City, Weehawken, Flushing, Fairview, Edgewater, Hoboken, Jersey City, New Jersey, Philadelphia, Boston, NY, Atlantic City, NY, New York, Las Vegas, Ridgefield, Cliffside Park, Palisades Park, Fort Lee, Secaucus, Ridgefield Park, Leonia, Englewood Cliffs.